People warned of TDP's false promises in Rajamahendravaram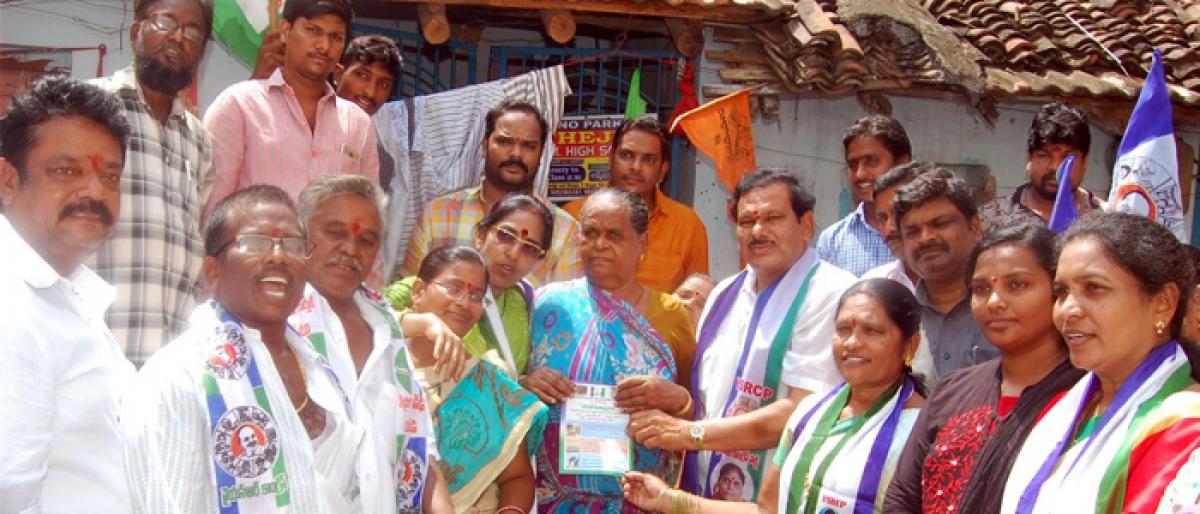 Highlights
YSRCP city coordinator Routhu Suryaprakasa Rao has warned people not to fall prey to TDPs false promises again as the TDP is eager to capture power in the state
Rajamahendravaram: YSRCP city coordinator Routhu Suryaprakasa Rao has warned people not to fall prey to TDP's 'false promises' again as the TDP is eager to capture power in the state.
The TDP government had failed to fulfill the election promises and now trying to cheat the people again, he said.
Participating in 'Ravali Jagan Kavali Jagan' programme here on Wednesday, he said that Chief Minister Nara Chandrabaubu Naidu had shattered the dreams of the people and miserably failed to implement the election promises.
Now he was coming before the people with dole to unemployed youth and waiver of DWCRA loans etc.
The YSRCP president, YS Jaganmohan Reddy had announced Navaratnalu programme for all sections of society for their welfare.
After coming into power, Jagan would implement them. TDP leaders were not able to digest the tremendous response coming to his Praja Sankalpa Yatra and making baseless allegations against him to get political mileage.
But, the people were well aware of the things and ready to teach a lesson to TDP in the forthcoming elections, he added.