Civic chief K Ramesh inspects PMAY housing units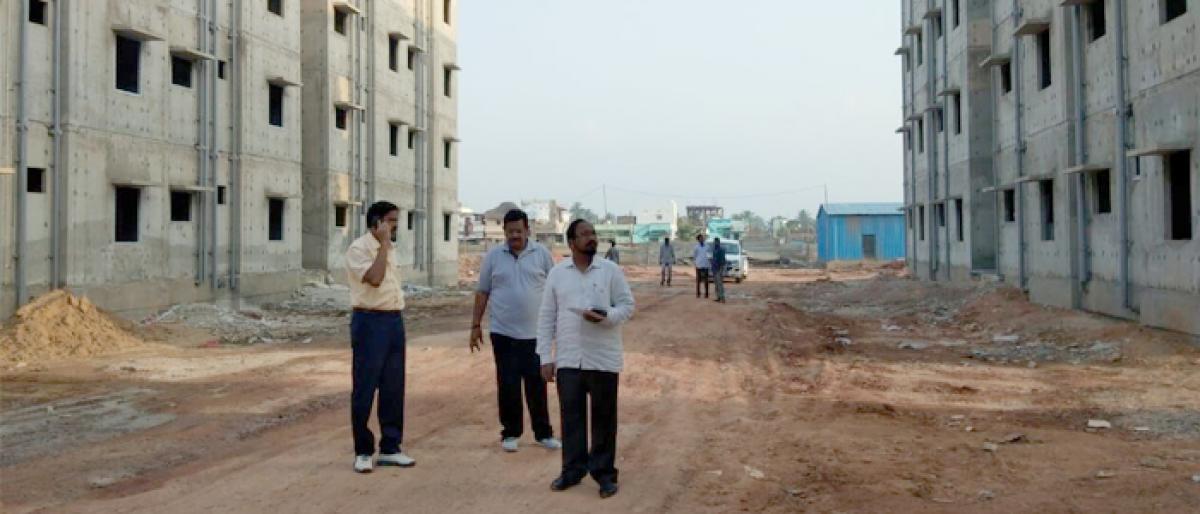 Highlights
Municipal Commissioner K Ramesh on Friday inspected the PMAY housing under construction in 11th division at Parlova Peta
Kakinada: Municipal Commissioner K Ramesh on Friday inspected the PMAY housing under construction in 11th division at Parlova Peta.
Accompanied by officials of town planning department, the Commissioner inspected the construction activity of the 1500 housing units out 4,000 sanctioned to Kakinada under the scheme.
Besides this, the commissioner also visited the rituals conducted for pregnant women in the same division.
He also attended at Negara Darsini programme.