Red Sanders smugglers entry into forest foiled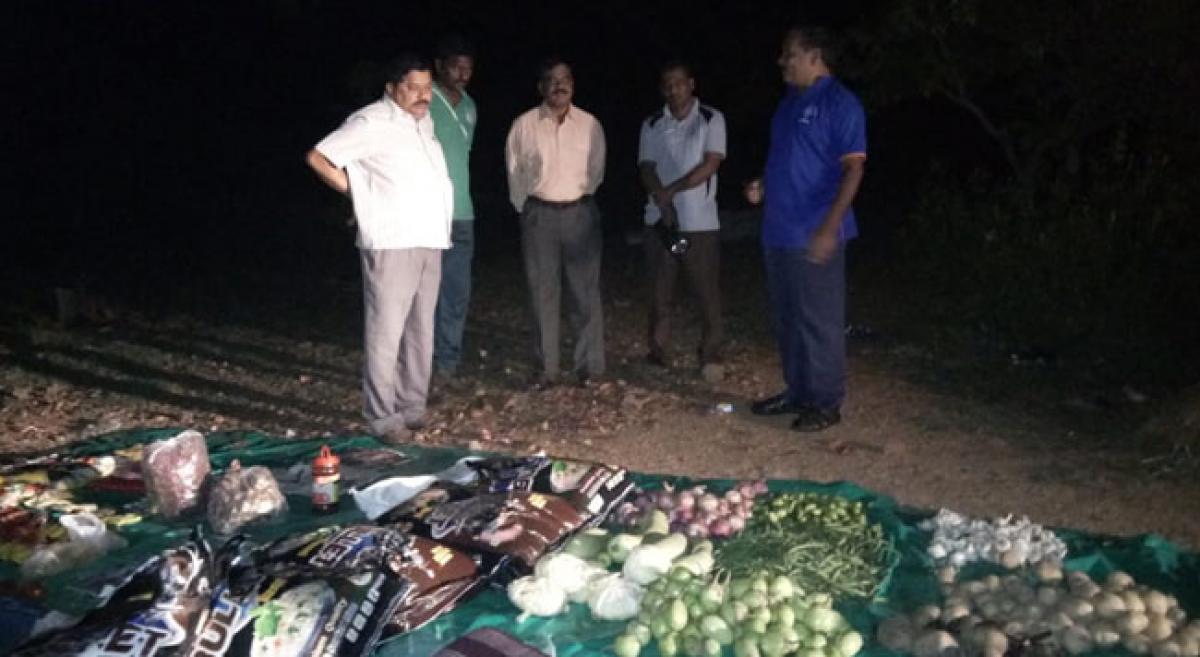 Highlights
Red Sanders AntiSmuggling Task Force RSASTF personnel foiled the smugglers from entering the forest, after firing two rounds in the air to scare them to retreat
Tirupati: Red Sanders Anti-Smuggling Task Force (RSASTF) personnel foiled the smugglers from entering the forest, after firing two rounds in the air to scare them to retreat.
One red sander operative, who was identified as Ashok (26), from Badiver village in Tiruvallur district, Tamil Nadu, was arrested after a hot chase in the early hours of Thursday.
A group of 30-40 smugglers (wood cutters) from Tamil Nadu entered the forest from the entry point at LIC Training Centre, five km from here, where the surveillance is less compared to other entry points, after midnight.
The enquiries revealed that the possible entry of wood cutters from Tamil Nadu into forest to fell red sanders trees during Brahmotsavams as the police will normally be busy with security arrangements in Tirumala.
However, the RSASTF was alerted and vigil was stepped up at all entry points. A task force team led by RSI Vijay Narasimhulu which took up combing in the forest area, since midnight, spotted the smugglers movement in the forest, few kilometres away from LIC Training Centre and tried to nab them.
The task force personnel after realising that they were outnumbered by the smugglers, as a last resort fired two rounds in the air scaring the smugglers, who ran out of the forest. In the hot chase, one smuggler was nabbed while other managed to escape taking advantage of darkness coupled with difficult terrain.
A huge quantity of food grains, vegetables, oil, liquor, beedi bundles etc. left behind by the smugglers while fleeing were recovered from the spot. RSASTF IG M Kantha Rao, who inspected the area, said that the smugglers tried to take advantage of the police busy with Brahmotsavam duties but were thwarted from entering the forests.
"The devotees are busy climbing the seven hills on foot to witness Brahmotsavam celebrations, but the smugglers seem to be having a great deal in crossing ten hills where red sanders are available," he said affirming that the force is fully geared up to prevent the smugglers entering forests.