Naidu to visit Kuppam on Oct 27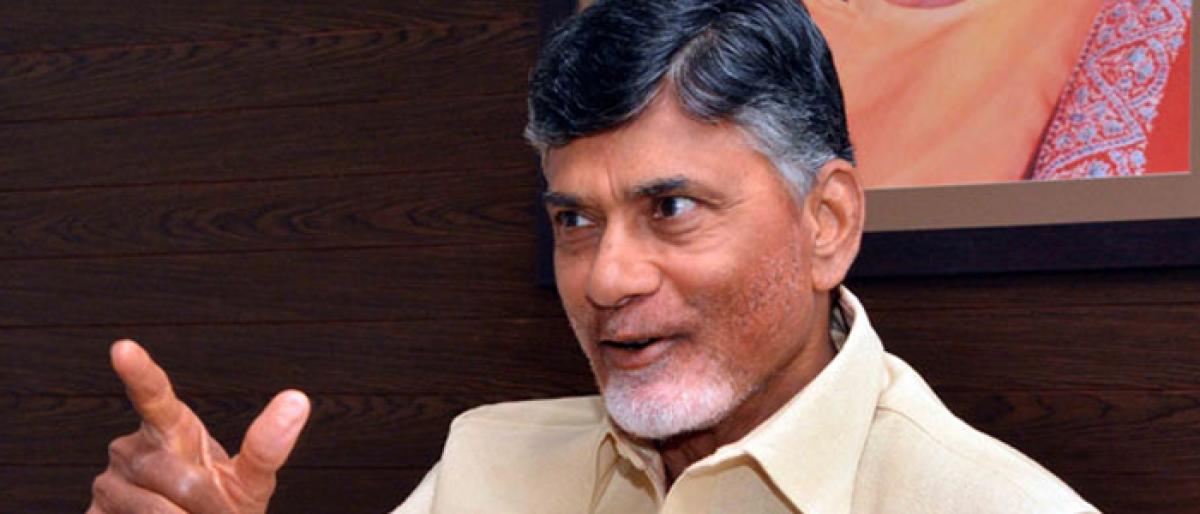 Highlights
Chief Minister N Chandrababu Naidu will be visiting Kuppam constituency to participate in series of official programmes on October 27
Tirupati: Chief Minister N Chandrababu Naidu will be visiting Kuppam constituency to participate in series of official programmes on October 27.
District Collector PS Pradyumna on Saturday held a meeting with district officials in Chittoor to discuss on the arrangements to be made for the Chief Minister's visit.
Official sources said that the Chief Minister will inaugurate the newly constructed Government Degree College building in Kuppam, Junior College in Rallabuduguru and also inaugurate the Rail over Bridge (RoB) in Avulanatham.
He will interact with the students at both the colleges. Naidu will also participate in Grama Darshini in Vanaguttapalli and declare open the horticulture hub in Kuppam.