AP CM cup badminton tourney begins at SV Veterinary University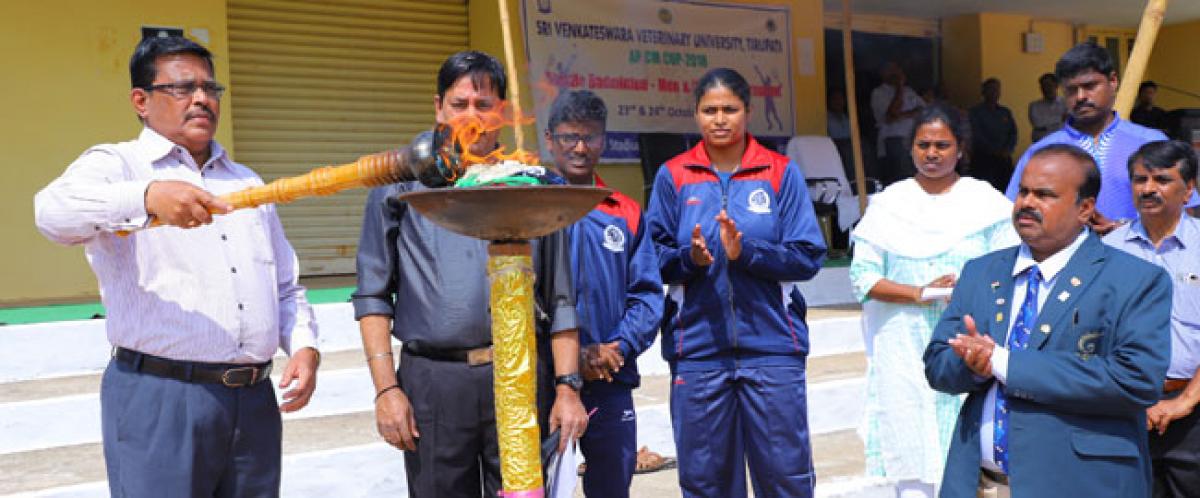 Highlights
The Andhra Pradesh Chief Minister cup shuttle badminton Men and Women tournament was inaugurated at SV Veterinary University SVVU in Tirupati on Tuesday, which has been hosting the event
Tirupati: The Andhra Pradesh Chief Minister cup shuttle badminton Men and Women tournament was inaugurated at SV Veterinary University (SVVU) in Tirupati on Tuesday, which has been hosting the event.
The Vice-Chancellor of SVVU Dr Y Hari Babu has inaugurated and explained to the students about the true spirit of sportsman ship. He said that participation in the game itself is a winning experience for the students, no matter whether they lose or win the game.
In the tournament, 13 universities and 156 students of Andhra Pradesh, along with their team managers are participating. The programme was coordinated by the Dean of Student Affairs Dr K Sarjan Rao.
The organisers of the programme Physical Director Dr Jayachandra, Physical Director and Officer (student activities) Dr RV Suresh Kumar were also present. The tournament will conclude on Wednesday.