HRD minister Ganta Srinivasa Rao flagged off 4th edition of Vizag going Pink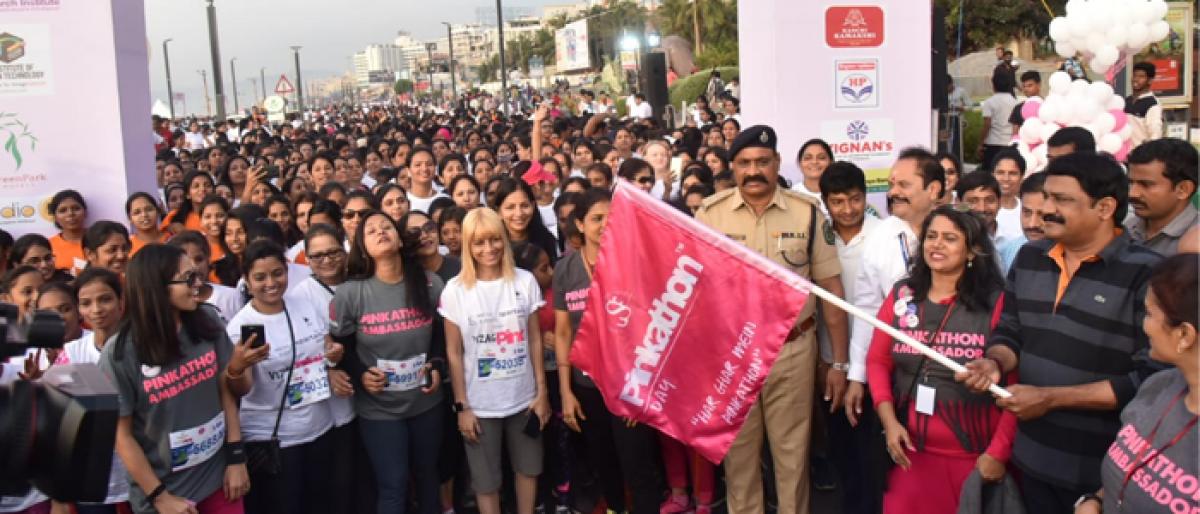 Highlights
HRD Minister Ganta Srinivasa Rao flagged off the fourth edition of Vizag going Pink program on Indias Breast Cancer Awareness Run which was held at Beach road in the city here on Saturday
Visakhapatnam : HRD Minister Ganta Srinivasa Rao flagged off the fourth edition of " Vizag going Pink" program on India's Breast Cancer Awareness Run which was held at Beach road in the city here on Saturday .
As many as women from various sections participated in the awareness run. The theme of the run which seeks to raise awareness about breast cancer.
Everyday 10 to15 minutes of time is what every women needs to set aside for Excercise,yoga or meditation to keep themselves fit and healthy said HRD minister.
The fourth edition of Vizag going Pink is organised by Spatian media and United Sisters Foundation (USF). The run was held in three categories 3 km, 5 km, and 10 km on the beach road.