Pensioners pool Rs 88 lakh for capital construction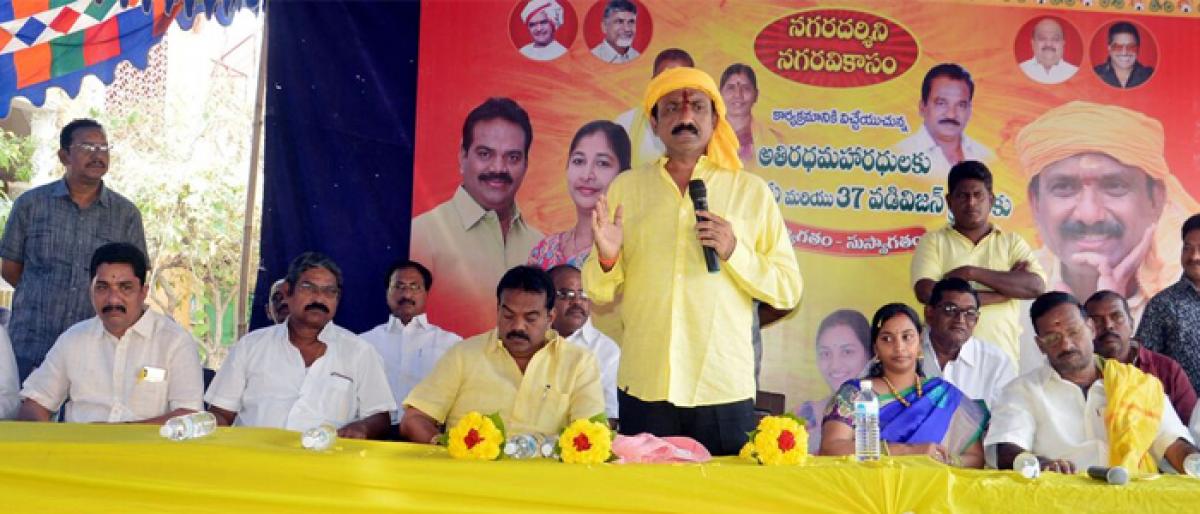 Highlights
Pensioners from Eluru contributed Rs 88 lakh for Amaravati capital construction, announced MLA Badeti Bujji
Eluru: Pensioners from Eluru contributed Rs 88 lakh for Amaravati capital construction, announced MLA Badeti Bujji.
He participated in Nagara Darsini programme in 37th division here on Tuesday.
While interacting with people, he announced that the pensioners had positively responded for his request to fund for capital construction.
They offered Rs 100 each for the cause of capital building. The total sum accounted for Rs 88 lakh, he said.
Stating that the sum was handed over to Chief Minister N Chandrababu Naidu, the MLA said that it was people's active participation that was necessary for success of any programme.
The philanthropic quality of pensioners was worth praise and they set a model for others to follow to make government programmes popular, the MLA added.