QIS students selected for Stanford varsity fellowship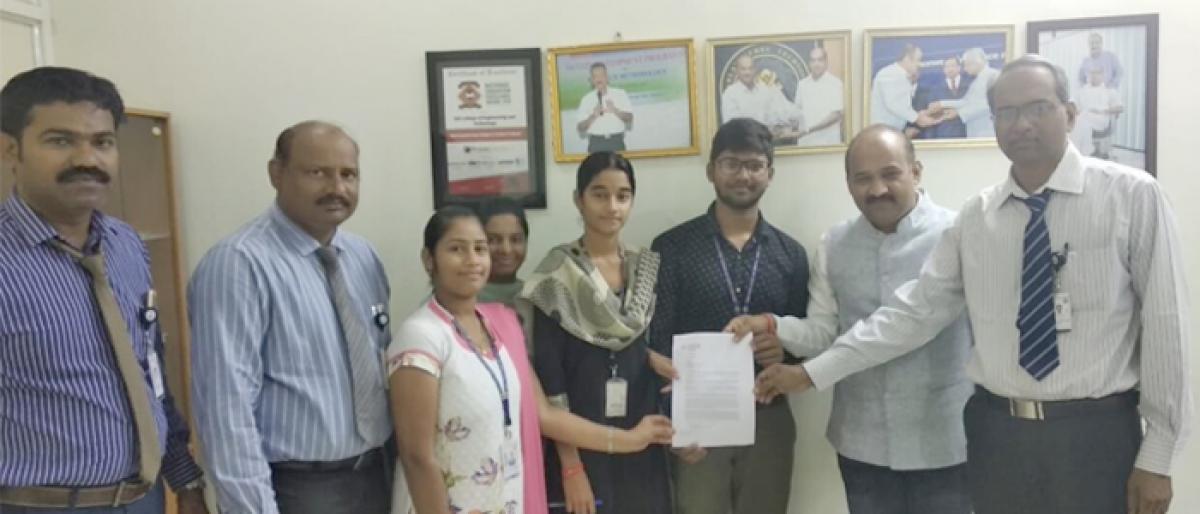 Highlights
The secretary and correspondent of QIS College of Engineering and Technology, Nidamanuri Suryakalyan Chakravarthy, chairman of Nidamanuri Educational Trust Nidamanuri Nageswara Rao announced that four students from their college have been selected for the prestigious Stanford University Fellowship
Ongole: The secretary and correspondent of QIS College of Engineering and Technology, Nidamanuri Suryakalyan Chakravarthy, chairman of Nidamanuri Educational Trust Nidamanuri Nageswara Rao announced that four students from their college have been selected for the prestigious Stanford University Fellowship.
They said in a statement that their four students were part of the 358 students selected by the Stanford University from 96 institutes in 16 countries for innovation fellowship.
Suryakalyan Chakravarthy said that the third year computer science students Davuluri Ramya, Muvvala Ratna Surekha, Vemula Haneesha and second year computer science student Putta Yoga Sivaram have applied for the fellowship and got through the first phase of selections.
He said that the students were provided a six-week online training by the university and were selected as fellows after final competition.
Chakravarthy appreciated the students and announced that the Stanford University had invited the students to a one-week seminar in the university in March 2019, in which it would award the certificates of fellowship.
The QISCET principal Dr Dhulipalla Venkata Rao, Skill Development Director Dr Bujjibabu and head of CSE department Dr Y Narasimha Rao also participated in the programme.