NRIs donate for Titli affected people in AP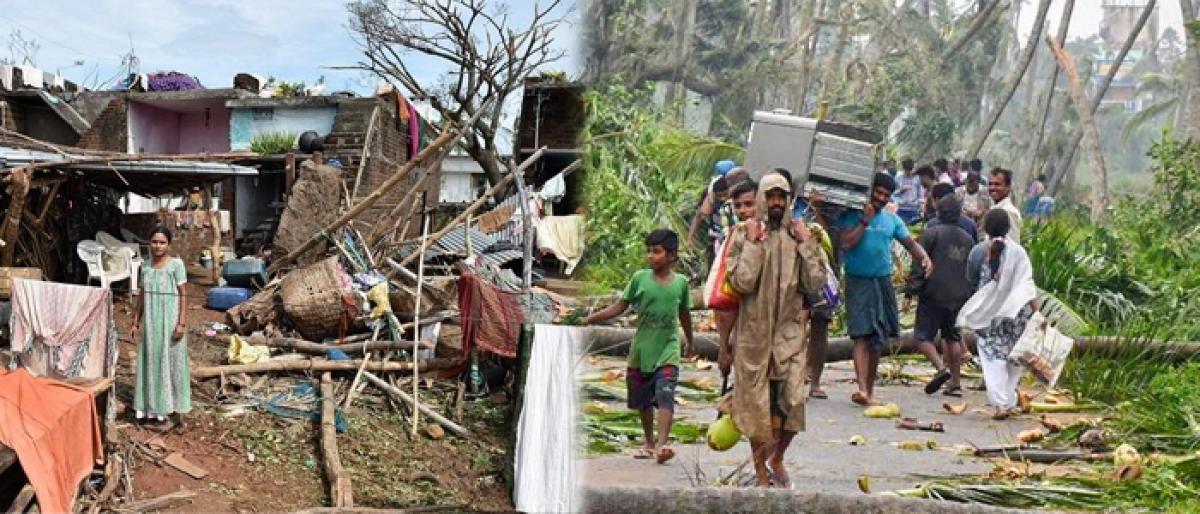 Highlights
An NRI family, Dr Gudapati Rammohan Rao and his wife Lakshmi Bharati donated Rs 2,54,600 for Titli cyclone affected people
Amaravati: An NRI family, Dr Gudapati Rammohan Rao and his wife Lakshmi Bharati donated Rs 2,54,600 for Titli cyclone affected people.
The NRI family met Chief Minister Nara Chandrababu Naidu here in Amaravati on Friday and donated the amount to the cyclone affected people in the Srikakulam through CM Relief Fund.
Rammohan Rao family settled in Florida in United States of America and started Florida Telugu Association for well being of NRI Telugus in that country.
On this occasion, Rammohan Rao said that they have inspired with the continuous efforts being put by the Chief Minister for the rescue and rehabilitation of the Cyclone affected people in Srikakulam.
Gudapati Nageswara Rao also donated another Rs 5,00,000 to the cyclone relief on the name of his wife Bharathi Devi and his son Ramakotaiah.
Both Nageswara Rao and Rammohan Rao are brothers.