Child marriages rampant in western Prakasam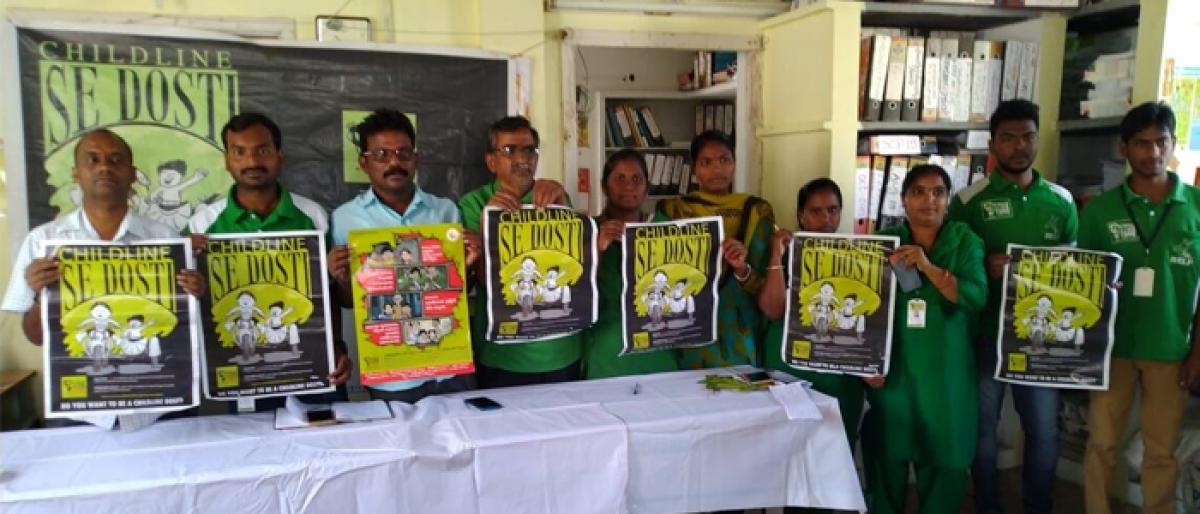 Highlights
The number of child marriages happening in the western area of the Prakasam district is high when compared with other places, announced the HELP NGO and Childline representatives
Ongole: The number of child marriages happening in the western area of the Prakasam district is high when compared with other places, announced the HELP NGO and Childline representatives.
Speaking at a press meet, the Childline 1098 coordinator P Mantru Naik said that the Childline will be organising a week-long programme 'Childline Se Dosti' in Prakasam district from November 14 to create awareness among public, children, teachers and other stake holders about the children issues, child rights, child marriages, child abuse etc.
He said that as the child marriages were more in number at the western area of the district, these programmes will help in bringing awareness among the public.
As part of the Childline Se Dosti programme, he explained that they would conduct a signature campaign and rally on November 14, awareness programme in schools on 'Online Safety of Children' on November 15, awareness programmes on use of drugs on November 16, awareness programme for the headmasters and principals of schools and junior colleges on 'Online Safety of Children' on November 17, tying the Childline se Dosti bands to bus drivers, conductors, auto drivers, traffic police, railway police and other first respondents for children in distress on November 18, awareness rally about sexual abuse on children on November 19, special interaction programme for mentally retorted on November 20.
BV Sagar, paralegal volunteer said that since Novermber 2017, they have rescued 371 children in need of help. He explained that during the last year, they protected 81 children from labour, 80 from marriages and 74 from sexual abuse.
He said that they also intervened in 38 incidents to provide medical help, 20 incidents of returning runaway children to home and rescued 13 children from begging. He asked the public to call 1098 when they found a child in distress to provide him shelter and unite his family safely.
The Childline staff Murali Krishna, Murthy, Devakumari, Rajani, Pratibha, Koteswara Rao, Sasikanth, Nagavardhan, Manemma and others also participated in the Childline se Dosti poster release programme.