Nano technology helps society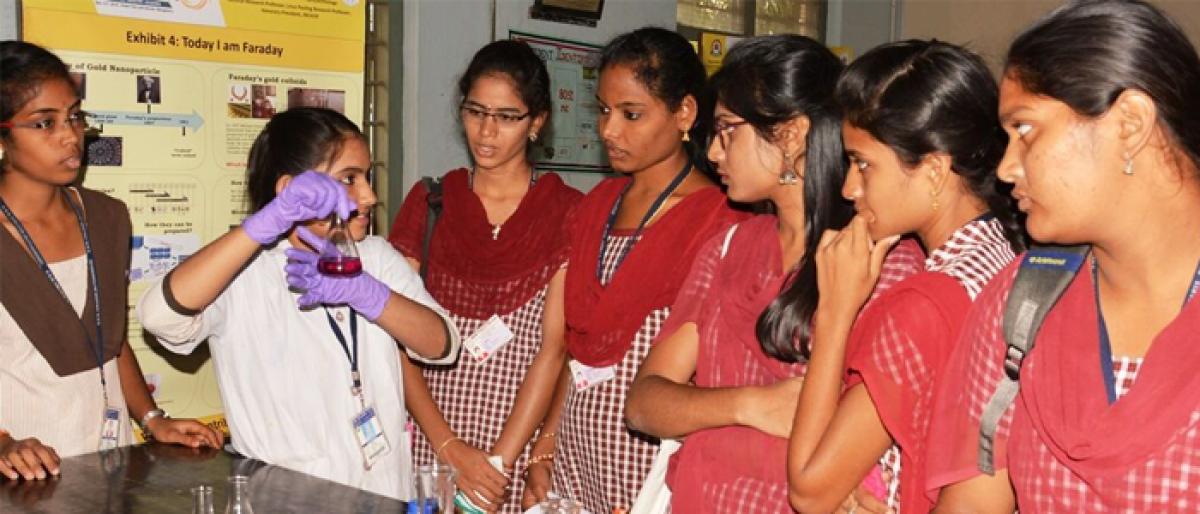 Highlights
Nano technology provides several benefits to human life, said National Chemical Laboratory scientist Dr Bhagavatula Prasad
Vijayawada: Nano technology provides several benefits to human life, said National Chemical Laboratory scientist Dr Bhagavatula Prasad.
Participating in a seminar at KBN College here on Thursday, he said that the Nano technology would play important role in the future. He said that already the research was being held across the world on Nano technology.
There was huge scope for employment in Nano technology, he said and added that the students get awareness on the developments. He said that the innovations were being held on health, paints, transmission and textiles.
Centre for Nano and Soft Metal Sciences scientist Dr M Ramakrishna said that the society would witness huge changes, if once Nano technology comes into use in human life.
KBN College president V Hemachandra Rao, secretary T Srinivas and several officials were also present. On this occasion, the teachers displayed the importance of Nano technology.