Farmers urged to utilise Fasal Bima Yojana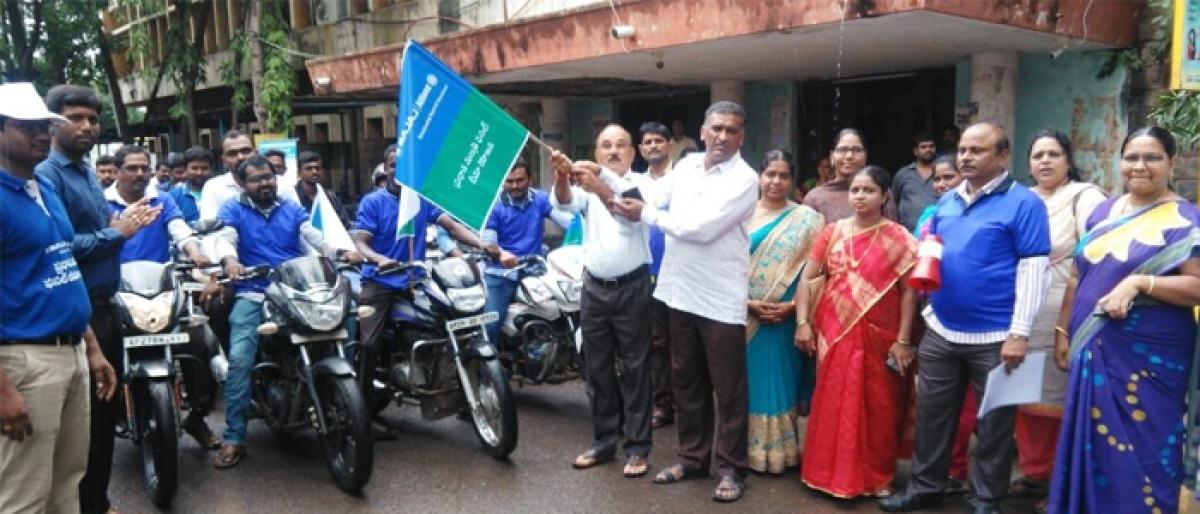 Highlights
All farmers in the district should utilize the Pradhan Mantri Fasal Bima Yojana to cover from losses, advised the Joint Director of agriculture department, PV Srirama Murthy
Ongole: All farmers in the district should utilize the Pradhan Mantri Fasal Bima Yojana to cover from losses, advised the Joint Director of agriculture department, PV Srirama Murthy.
He inaugurated the bike rally jointly organised by the agriculture department and Bazaz Allianz to create awareness on the Fasal Bima Yojana, at the collectorate on Friday morning.
The joint director said that the government has introduced the Pradhan Mantri Fasal Bima Yojana to save the farmers from the loss of crop due to natural calamities.
He advised that every farmer should take crop insurance in this rabi season. He said that the crop insurance will come to their resecue, if they lost the crop due to unforeseen bad weather conditions in the district.
He explained the Fasal Bima Yojana will be applicable for chickpea, blackgram, chilli, greengram, corn, paddy, sunflower crops in the Prakasam district and awareness programs for the farmers on crop insurance will be conducted in all villages.
The assistant directors of the agriculture department Kondareddy, Subhashini and other employees also participated in the programme.