Another 50,000 pump sets for farm sector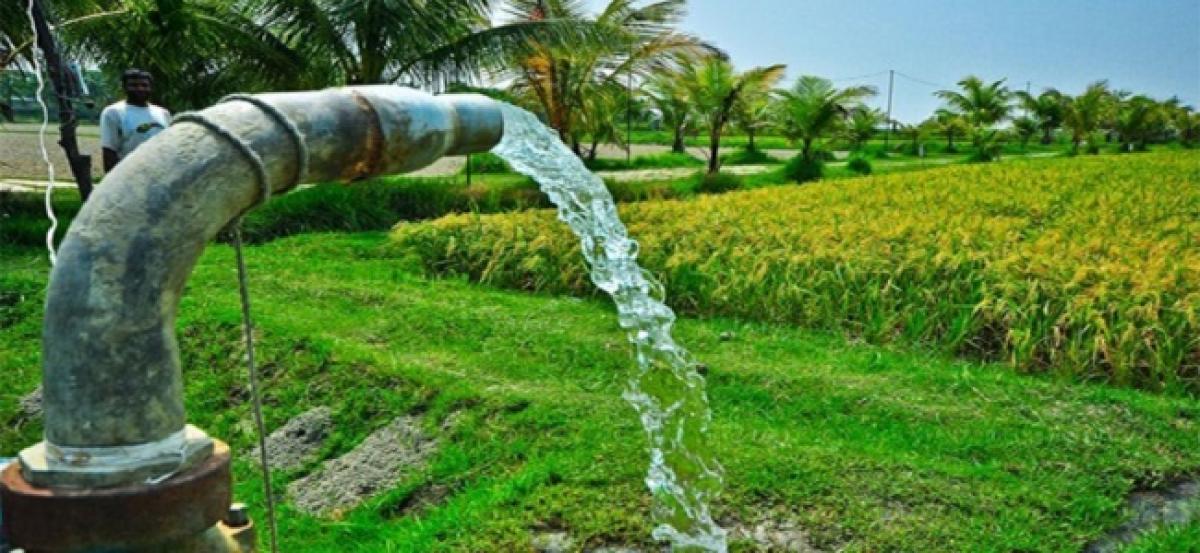 Highlights
Giving a boost to the agriculture sector, Chief Minister N Chandrababu Naidu ordered the release of another 50,000 agriculture pump sets to take the total number of pump sets to one lakh by setting up a deadline of March next
Vijayawada: Giving a boost to the agriculture sector, Chief Minister N Chandrababu Naidu ordered the release of another 50,000 agriculture pump sets to take the total number of pump sets to one lakh by setting up a deadline of March next.
During a teleconference with the officials of the Energy department here on Wednesday, he said that the government was ready to bear Rs 6,030 crore subsidy to farmers.
The Chief Minister said that any farmer in the State cannot be denied agriculture pump set connection if he is eligible. "For me, nothing is more important than the welfare of farmers. Our government is spending around Rs 5.22 lakh per farmer under various initiatives, including providing free power to agriculture consumers.
The farmers are very happy with the measures of our government which are changing the face of agriculture sector. We have achieved 17.76 per cent GVA growth rate in the farm sector in 2017-18 against the India's average of 6.32. No State in the country has achieved this record.
We have also targeted 22.66 per cent growth rate in 2018-19. With the completion of Polavaram and other irrigation projects, the agriculture sector will see a dynamic change in future," the Chief Minister said.
He further directed the power utilities to go for speedy implementation of installing energy efficient pump sets in place of obsolete and inefficient pump sets and promote renewable energy.
Minister for Energy K Kala Venkata Rao said that more than 50,000 agriculture services had been released as on October 31, 2018 with a capital expenditure up to Rs 254.2 crore. In addition to this, the Chief Minister has ordered for another 50,000 connections.
Principal Secretary of Energy and CRDA Ajay Jain said the government decided to replace 75,000 pump sets across the State at an estimated project cost of Rs 2,625 crore. The government would spend Rs 3.5 lakh per pump set with initial investment from DISCOMs with support from funding agencies like the World Bank and the NABARD. Several higher officials took part in the teleconference.