BOSSS wants inclusion of Vaddera community in ST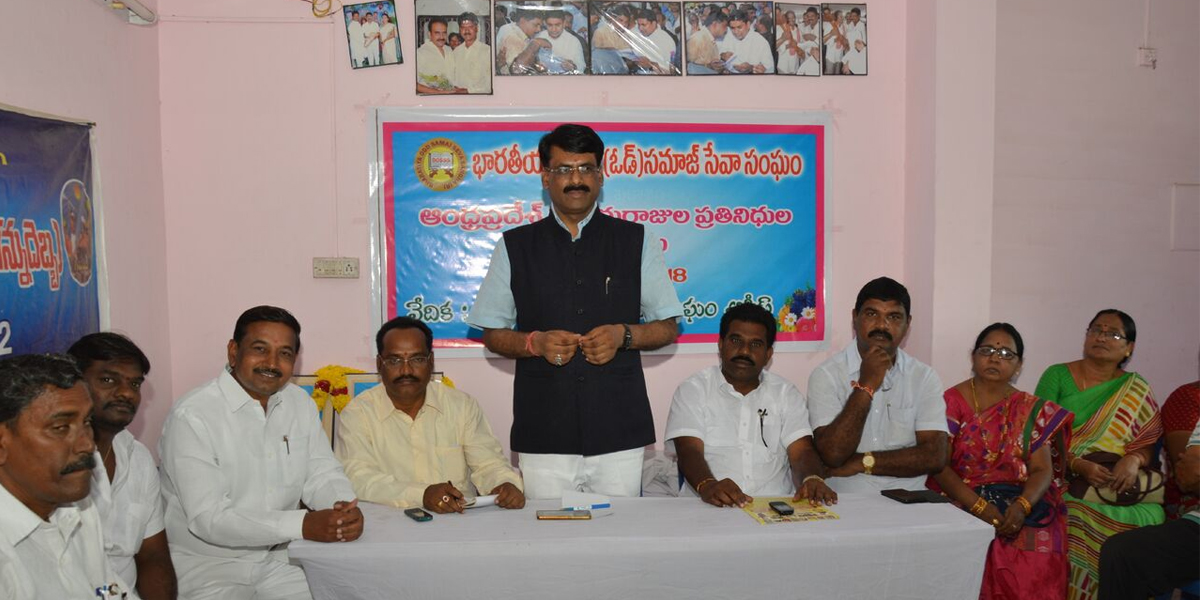 Highlights
The newly established Andhra Pradesh unit of Bhartiya Od Samaj Seva Sangha demanded the state government to include the Vaddera community in the Scheduled Tribe category, by passing a resolution in the assembly and sending to the union government
Ongole: The newly established Andhra Pradesh unit of Bhartiya Od Samaj Seva Sangha demanded the state government to include the Vaddera community in the Scheduled Tribe category, by passing a resolution in the assembly and sending to the union government.
The BOSSS president Dr Venkatesh Mourya, appointed Talluri Venkateswarlu as the state president, Tanneeru Anjaneyulu as the general secretary, Battula Nageswara Rao as the vice president, M Srinivasulu as the youth division president and Nageswaramma as the women wing president, in Ongole on Tuesday.
In the meeting held later, the Andhra Pradesh committee demanded the government to sanction old age pensions for the 50 years and above people of Vaddera community, offer free corporate education to the students from class I to intermediate in residential schools.
As the inclusion of Vadderas in STs takes time, they demanded the government to include them in MBCs by implementing GO Ms No 17, in the mean time.
They demanded the government to allocate 10 acres of land in Amaravati to construct community hall and a residential school.
They demanded the political parties in the state to offer two MLA and two MLC seats to the vaddera community in 2019 elections.