Track doubling works between Narsapur and Bhimavaram are moving at brisk pace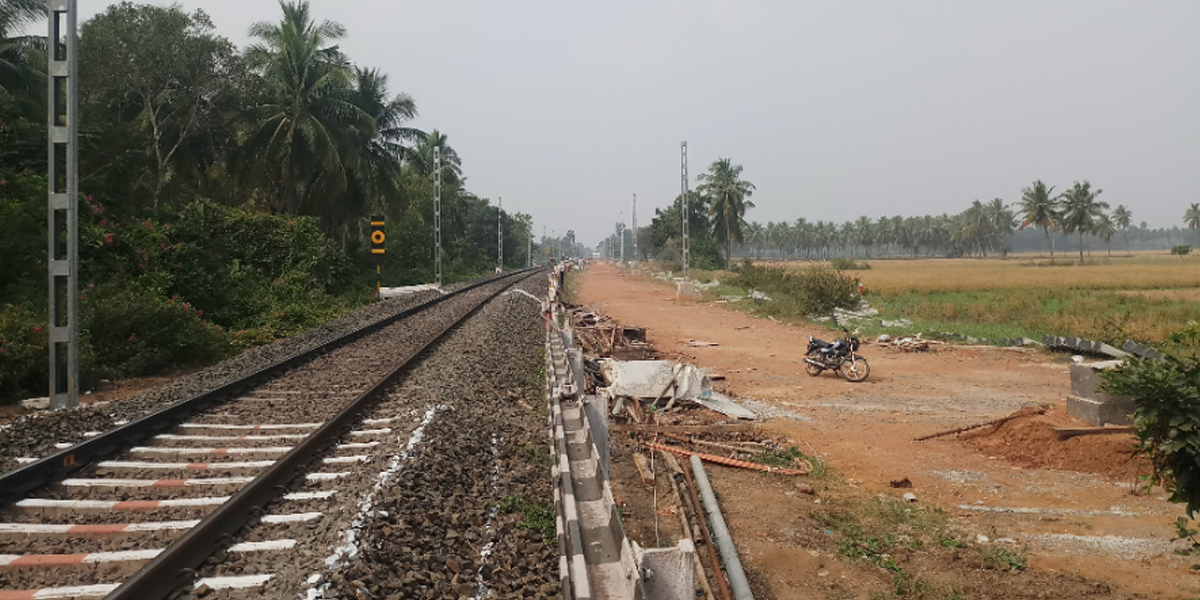 Highlights
The railway doubling line works between Narsapur and Bhimavaram are progressing at a brisk pace The 30kmlong track doubling works include construction of two big bridges and cover 50 culverts
​Eluru: The railway doubling line works between Narsapur and Bhimavaram are progressing at a brisk pace. The 30-km-long track doubling works include construction of two big bridges and cover 50 culverts.
The railways has sanctioned Rs 254 crore for the works which are supposed to be complete by December next year. However, the officials estimate that the works would be complete by March 2020.
Started last year, about 50 per cent of the works were completed so far. The levelling was completed for laying of track. The electrification would cover Srungavruksham, Veeravasaram and Lankala Koderu. According to officials, the works relating to earth would be completed by this year-end.