Pavan Kumar's dance mesmerises audience in Vijayawada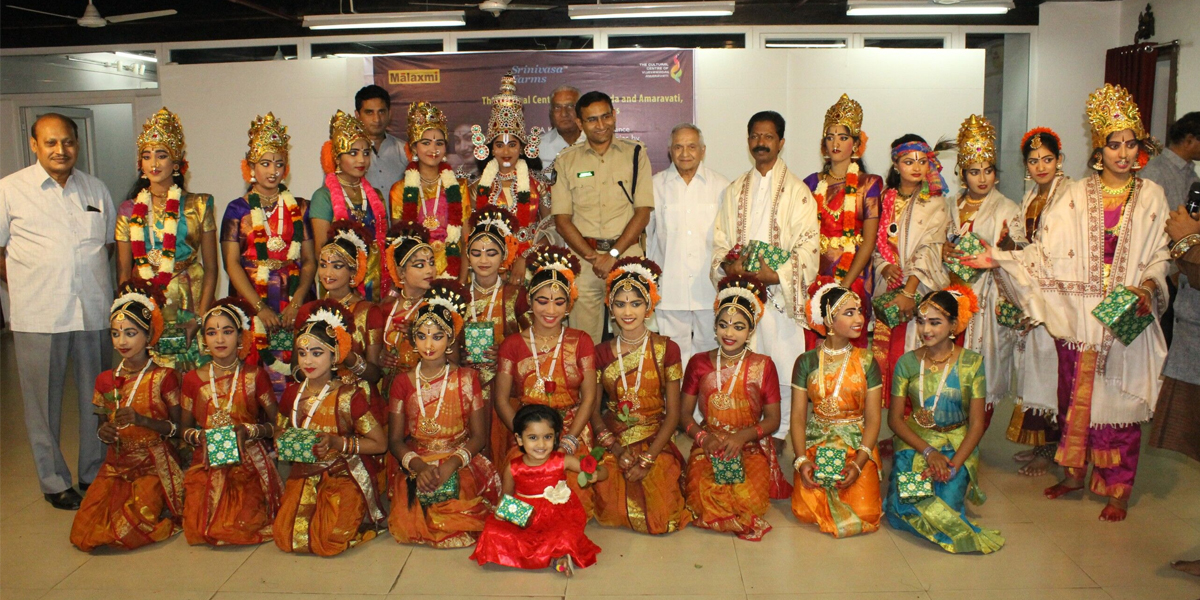 Highlights
Eminent Kuchipudi dance guru Ghantasala Pavan Kumar performed Kuchipudi movements threaded with his own smooth and mellifluous style makes it very appealing to the audience at the Cultural Centre of Vijayawada and Amaravati CCVA as part of the monthly dance programme Natyasravanti, jointly organised by CCVA and Srinivasa Farms on Sunday evening
Vijayawada: Eminent Kuchipudi dance guru Ghantasala Pavan Kumar performed Kuchipudi movements threaded with his own smooth and mellifluous style makes it very appealing to the audience at the Cultural Centre of Vijayawada and Amaravati (CCVA) as part of the monthly dance programme Natyasravanti, jointly organised by CCVA and Srinivasa Farms on Sunday evening.
The chief guest was Dr Gajarao Bhupal, DCP, Vijayawada who inaugurated the programme. He said that Kuchipudi dance represents centuries of Telugu culture and tradition that has been presented and sustained by generation of exponents like Ghantasala Pavan Kumar, an artist and choreographer.
The dancers began with Vinayasthuti called Gururajamukhi in Ragamalika experimented with fusion music. Pavan Kumar party moves to another ragamalika set in aditala for Venkateswara kalyana.
The dancers with their performance mesmerised the audience with another fusion item BHO Sambho also set in Aditala for Ragamalika. The fourth item centres around Asthalaxmi vaibhavam again in ragamalika and aditala.
Natyacharya P Umamaheswara Patrudu was the guest of honour.
He complimented CCVA for encouraging artists on a continuous basis and giving lot of encouragement to the local talent.
Dr Jandhyala Sankar, former Mayor, Sandeep Mandava, CEO, Malaxmi Property and Subhakar Medasani, General Manager and Chimpiraiah, Director of Malaxmi group honoured the artists.
The programme was conducted by Dr E Sivanagi Reddy, CEO, CCVA.