Krishna University wins medals in weightlifting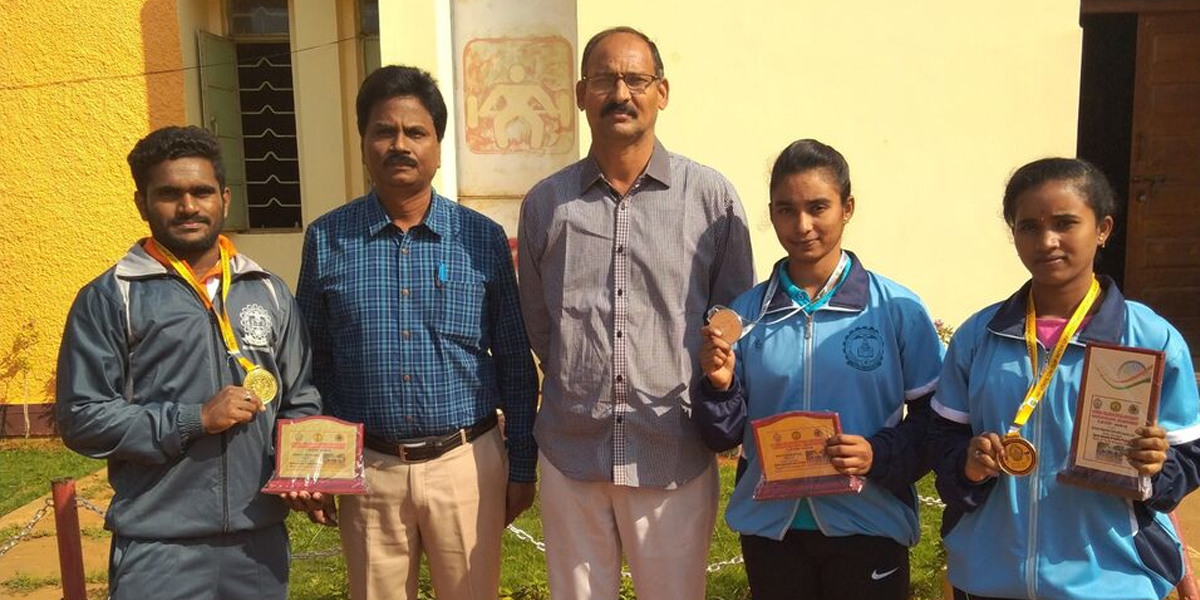 Highlights
The Krishna University Weightlifting Men and Women teams secured medals in various weight categories at the Anbdhra Pradesh State Inter University Weight lifting Championship for Men Women which was organised by Acharya Nagarjuna University, Guntur
Vijayawada: The Krishna University Weightlifting (Men and Women) teams secured medals in various weight categories at the Anbdhra Pradesh State Inter University Weight lifting Championship for (Men & Women) which was organised by Acharya Nagarjuna University, Guntur.
The championship was held from December 27 to 29 December, 2018 according to the team Coach cum Manager V Nageswara Rao.
The following are weightlifters who had secured medals in various catagories.
N Swapna won gold medal in 45 kg category, Shaik Nazma won silver medal in 55 kg category and K Swamy won gold medal in 61 kgs category.
On this occasion Krishna University Vice-Chancellor Prof S Rama Krishna Rao and Registrar Prof P King, Secretary, Sports Board Dr N Srinivasa Rao congratulated the players.