Priority for infrastructure facilities: MLA Badeti Kotarama Rao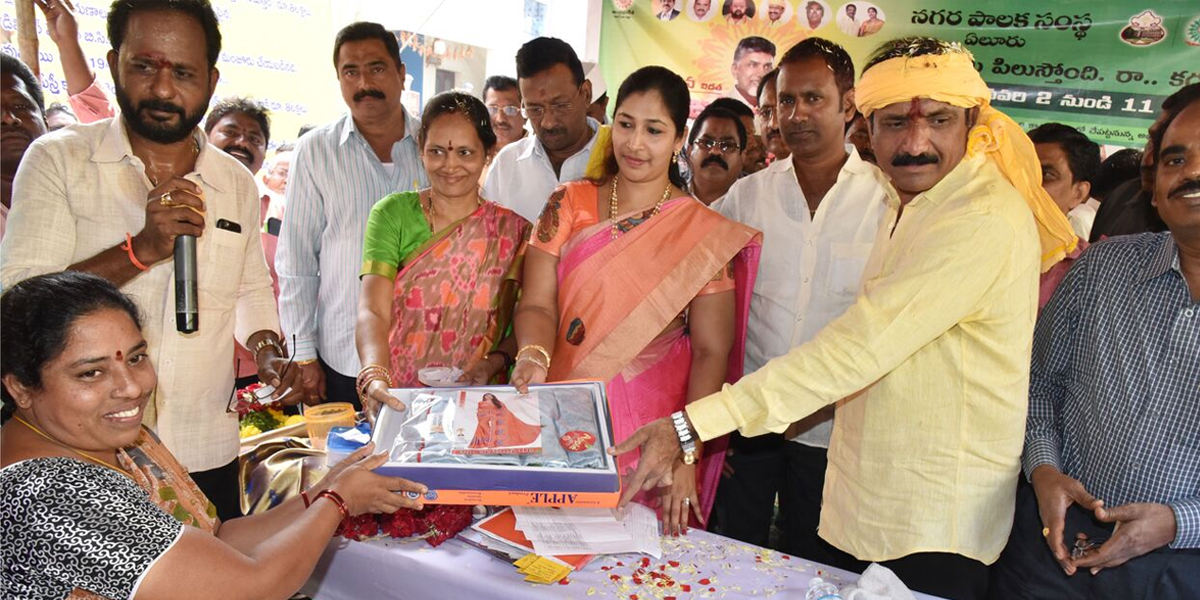 Highlights
MLA Badeti Kotarama Rao Bujji on Thursday said provision of basic infrastructure facilities in backward colonies was the priority for the government
Eluru: MLA Badeti Kotarama Rao (Bujji) on Thursday said provision of basic infrastructure facilities in backward colonies was the priority for the government.
Participating in Janmabhoomi programme in 29th division, he said that cement roads and drainages were being constructed in the colonies belonging to the poor and downtrodden.
He alleged that earlier governments had built houses for the poor in isolated areas, which lacked basic infrastructure facilities.
The TDP government had took up the task of providing basic amenities to the people, who had been suffering for want of minimum needs.
With regard to new houses, the government was first arranging for water supply, drains, roads and other facilities in advance. They had illuminated the city with 8,900 LED lamps for the first time in entire state, he claimed.
The MLA accompanied by mayor Shaik Noorjahan Pedababu distributed saris with their own funds during the programme.