Left, Jana Sena burn effigy of Modi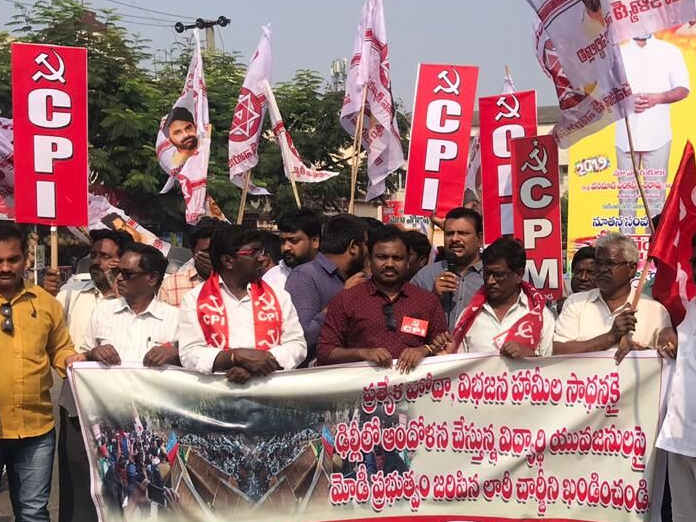 Highlights
Left parties, CPM and CPI, along with Jana Sena activists, organised a rally and demonstration at Kalpana Theatre centre in Kakinada on Friday, protesting against cane charge on the activists of the three parties at New Delhi
Kakinada: Left parties, CPM and CPI, along with Jana Sena activists, organised a rally and demonstration at Kalpana Theatre centre in Kakinada on Friday, protesting against cane charge on the activists of the three parties at New Delhi.
The party leaders also burnt the effigy of Prime Minister Narendra Modi for using police force against the activists who were demonstrating peacefully for not implementing the assurances given at the time of state bifurcation.
The leaders and activists of the three parties participated in large numbers.