Civic chief inspects Super 60 class in Rajamahendravaram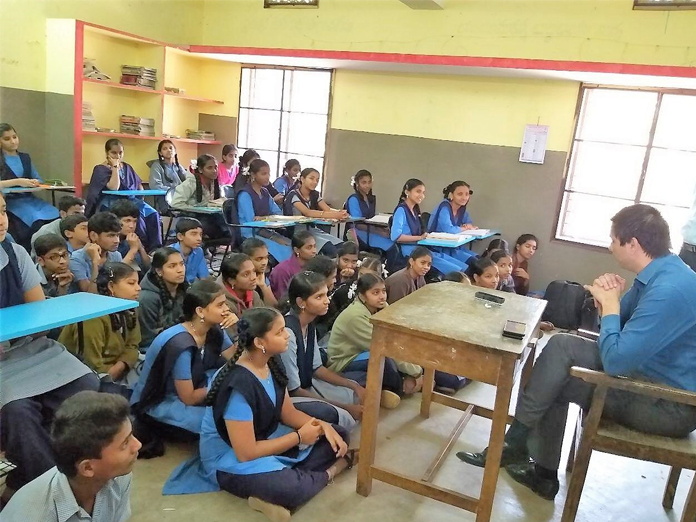 Highlights
Municipal Corporation Commissioner Sumit Kumar has advised the students to put their efforts to get good rank in tenth class public examinations
Rajamahendravaram: Municipal Corporation Commissioner Sumit Kumar has advised the students to put their efforts to get good rank in tenth class public examinations.
He visited municipal upper primary school at Narayanapuram where 'super 60' classes are being conducted for tenth class students. He also clarified the doubts of the students on some subjects.
Later, he said the corporation was imparting training to 60 students selected in the entrance test to get 10/10 rank in the forthcoming tenth class public examinations. The corporation introduced the system for two years which was giving good results.
The training will be given to the students for three months in residential system, he added.
He advised the students to study with dedication as tenth class was the turning point to them which shows their future, he said.
He directed the school supervisor Gowrinath to ask the parents of 60 students to send their children without fail.