Awareness rally on Right to Vote organised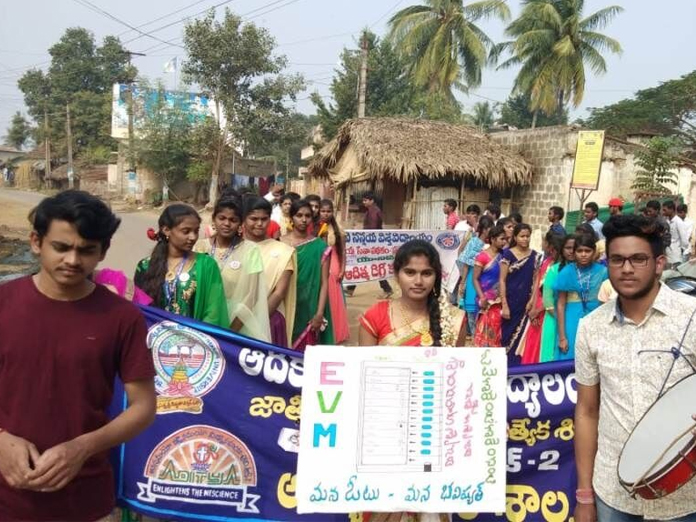 Highlights
On the sixth day of NSS camp in Kakinada rural mandal, students of Aditya Degree College conducted awareness on right to vote and using EVMs on Thursday
Kakinada: On the sixth day of NSS camp in Kakinada rural mandal, students of Aditya Degree College conducted awareness on right to vote and using EVMs on Thursday.
The students went in a rally in Atchampeta, Brahmanandapuram and Koppavaram villages and also used tom-tom to propagate in the villages on the right to vote. Awareness was also created on working of EVMs in exercising the franchise.
Aditya academic coordinator BEVL Naidu, NSS programme officers T Tajeswara Rao, L Diwakar Rao and large number of students participated.