Change to meet industry needs, varsities told in Vijayawada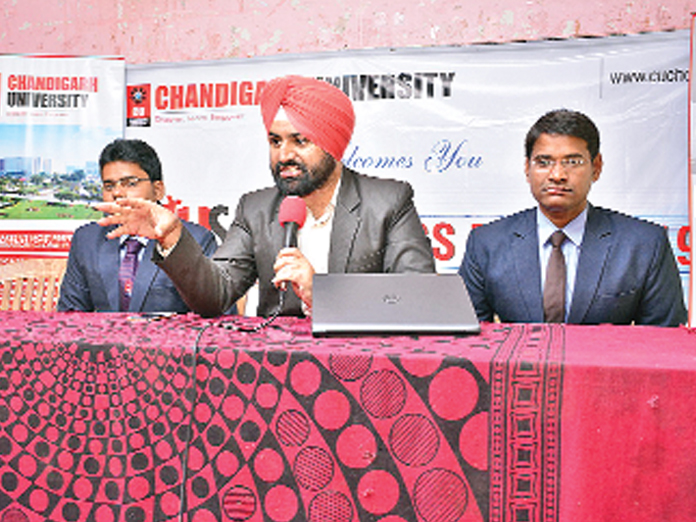 Highlights
With the changing times and as per the expectations of the industry, universities should overhaul their academic model and train the youth according to the requirements of the industry, said Prof Prabhdeep Singh, Media Head, Chandigarh University here on Friday
Vijayawada: With the changing times and as per the expectations of the industry, universities should overhaul their academic model and train the youth according to the requirements of the industry, said Prof Prabhdeep Singh, Media Head, Chandigarh University here on Friday.
Prof Singh launched a nation-wide campaign web portal 'Lakshya fasttrack' which is aimed at providing professional career counselling facility for the students and announced a few scholarship programmes worth Rs 10 crore.
Nearly 800 students across the country will be eligible for the scholarship. The scholarship test CUSAT 2019 will be held in April and May 2019 and Vijayawada will be one of the exam centres.
He said that 100 out of the 800 scholarships will be exclusively for the students of Andhra Pradesh.
He informed that the students can register through the web portal 'www.fasttrack.cuchd.in' and get information on career and choose the scholarship programme.
The scholarship programme is divided into four categories such as Arts, Medical, Non-Medical and Commerce.
He said that Chandigarh University students who have completed their studies in the university are placed in reputed companies, he added.
K Kranthi Kumar, assistant manager, admissions and V Srinivas Rao, senior executive were present.