Rally organised on Filaria Day in Kakinada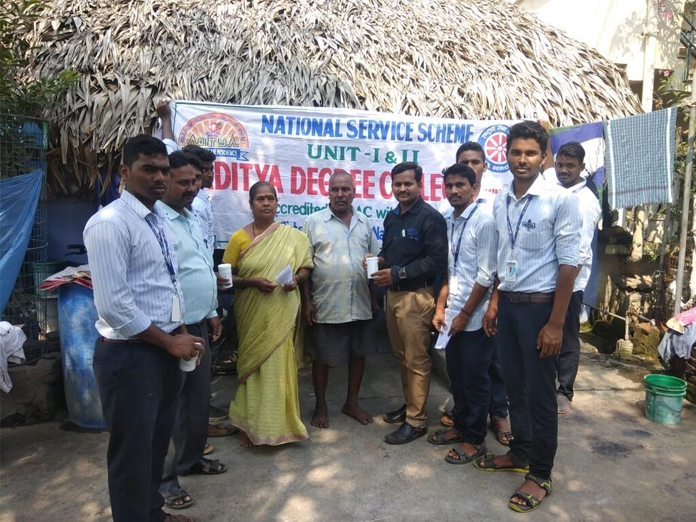 Highlights
Aditya Degree College students, as part of NSS programme, organised a rally and awareness programme for the residents of Suryanarayanapuram and surrounding areas in Kakinada to mark National Filaria Day on Friday
Kakinada: Aditya Degree College students, as part of NSS programme, organised a rally and awareness programme for the residents of Suryanarayanapuram and surrounding areas in Kakinada to mark National Filaria Day on Friday.
The students went round the streets in batches and created awareness on filaria and precautions to prevent the same.

They distributed tablets to the residents of these areas. As a precautionary measure, they asked the residents to avoid stagnation of water in the vicinity of households and keep surroundings clean.
They said that filaria spreads through mosquito bite and spread of mosquitoes should be avoided. Girl students also participated in large numbers.
Aditya academic coordinator BEVL Naidu and NSS coordinal Tajeswara Rao coordinated in the conduct of the awareness camp on filaria under NSS.