Govt sanctions 292 crore to extend SS Link Canal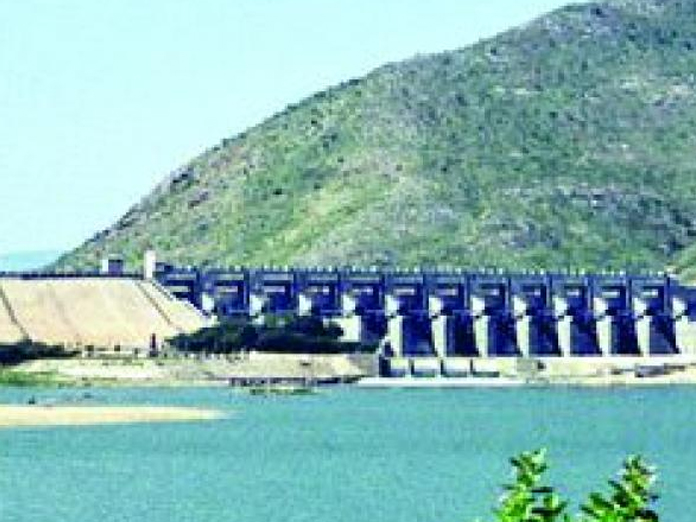 Highlights
Giving impetus to the proposal to extend SomasilaSwarnamukhi Link Canal SSLC to take Krishna water under Galeru Nagari Sujala Sravanthi GNSS project, the government sanctioned Rs 292 crore to the works
Water Resources department to extend Link canal to take Krishna water to Mallemadugu reservoir
Tirupati : Giving impetus to the proposal to extend Somasila-Swarnamukhi Link Canal (SSLC) to take Krishna water under Galeru Nagari Sujala Sravanthi (GNSS) project, the government sanctioned Rs 292 crore to the works.
Water Resource Department issued a GO sanctioning Rs 292 crore for extending Somasila-Swarnamukhi Link Canal (SSLC) from Merlapaka to Mallemadugu dam to augment drinking water supply to Tirupati and also for providing irrigation facility to about 50,000 acres under GNSS project.
SSLC canal works between Somasila dam in Nellore district and Merlapaka in Yerpedu mandal of Chittoor district have already been completed.
The delay in completing GNSS works from Koduru in Kadapa district to the tail end in Chittoor district forced the government to lookout for an alternate proposal to complete GNSS in Chittoor district and it resulted in finalising the proposal of extending SSLC.
The GNSS hit a road block in Koduru area due to hostile terrain including dense forests where many wild life sanctuaries are located and rocky area necessitating digging tunnel at several places to carry on GNSS to Chittoor district, the end point of the project.
The forest clearance and tunnel works involving huge costs and heavy machinery delayed Galeru-Nagari project construction which ultimately lead to the alternate proposal for completion of GNSS in Chittoor district.
Speaking to The Hans India, Telugu Ganga Project (TGP) Chief Engineer R Murali Nath Reddy said the alternate proposal is to avoid forest and rocky area in Kodur (Kadapa)- Mamandur forest for completion of GNSS.
Accordingly, the storage capacity of Mallemadugu reservoir is increased from 2 TMC to 6 TMC he said adding that following the sanction order the water resource department will soon complete the procedure for taking up the works for extending SSLC to a distance of 7.9 km from Merlapaka to Mallemadugu.
The water drawn from Kandaleru dam (Telugu Ganga project) will be pumped into SSLC at Arithpadu from there, water will be carried to the reservoir at Merlapaka.
From Merlapaka, SSLC water will be taken through pipeline to Mallemadugu, he explained.