Rally held to create awareness on cancer in Vijayawada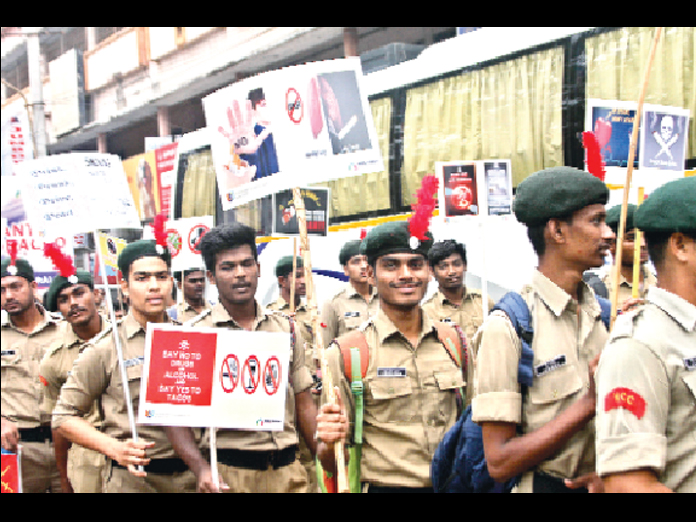 Highlights
The NSS cadets of Nalanda Degree College took out a rally to create awareness on cancer and drugs here on Thursday
Vijayawada: The NSS cadets of Nalanda Degree College took out a rally to create awareness on cancer and drugs here on Thursday.
The rally started from IGMC stadium and ended at Bishop Azaraiah School. The rally was organised under the aegis of NSS 17 Andhra Battalion. The NSS cadets displayed placards.
As per the instructions of NSS 17 Andhra Battalion, Lt Col P Kumar and under the supervision of college NSS ASO K Sudhakar organised the rally.
Speaking on the occasion, Kumar explained the ill-effects of drugs.
College principal M Anuradha said that various awareness programmes are being organised to spread information about the ill-effects of using drugs and awareness on cancer.