India's first cab leasing program from Ola's subsidiary, to add 100,000 cabs by 2016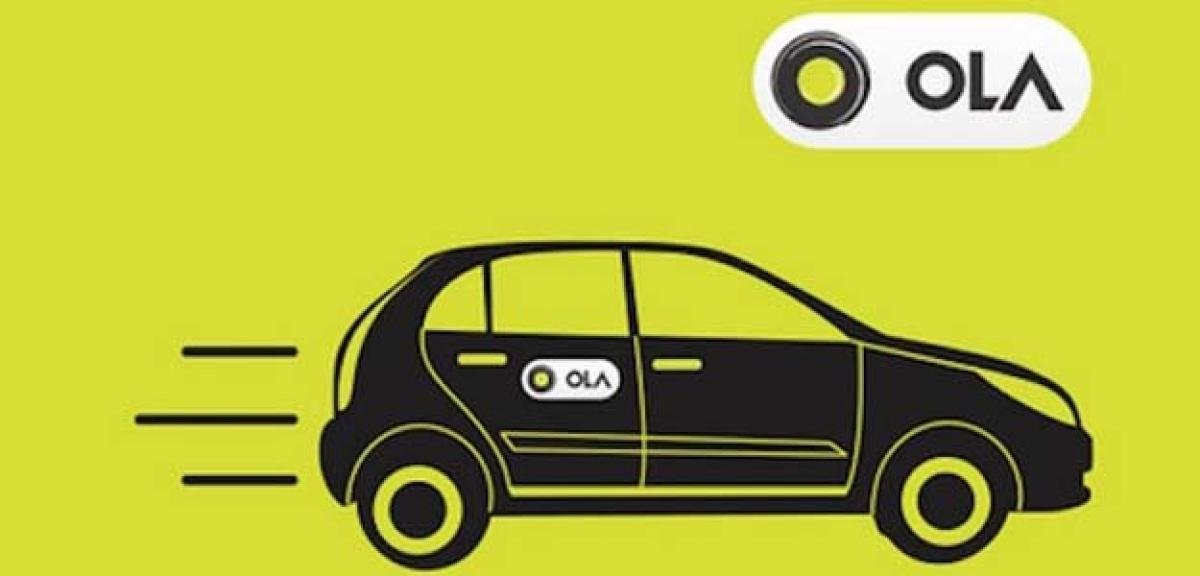 Highlights
Ola, India's leading app for personal transportation today announced the launch of a first of its kind cab leasing program for driver-partners under the aegis of its fully owned subsidiary company.
Ola, India's leading app for personal transportation today announced the launch of a first of its kind cab leasing program for driver-partners under the aegis of its fully owned subsidiary company.
The program will enable flexibility for drivers to lease a car for a minimal initial deposit and monthly lease payments with an option to own the vehicle after a period of 3 years, opening up tremendous opportunity for hundreds of thousands of drivers to turn entrepreneurs in the long run while giving them instant access to a stable income.
Ola's subsidiary has already piloted the leasing program with over 1000 vehicles across Bangalore, Chennai, Hyderabad and three other cities. For this pilot, a majority of vehicles were sourced from Maruti Suzuki India Ltd. Ola is in advance talks with leading car manufacturers and financial institutions to enable this model for over a 100,000 driver partners by the end of 2016.
By December 2015, at least 10,000 cars are expected to be on-road under the leasing model. Up to INR 5,000cr of capital will be infused towards this program in the coming year. Ola will be investing INR 500cr to begin with, and will raise funds independently for this subsidiary in the time to come.
Rahul Maroli, who has recently joined Ola, as Vice President- Strategic Supply Initiatives shall be heading the leasing business. He brings in over a 13 years of experience in the leasing space and was part of the senior management team at LeasePlan, the world's leading vehicle leasing and fleet management company, heading commercial operations prior to joining Ola. Rahul's experience and focus will be instrumental in scaling up this new model for Ola's subsidiary as a win-win for all stakeholders.
Bhavish Aggarwal, Co-founder & CEO, Ola said, "We believe that this first of its kind leasing program brings a unique benefit to driver partners to turn entrepreneurs. Through key partnerships with financial institutions and car manufacturers, Ola's subsidiary will be able to bring in additional high quality supply to address the unmet mobility demands of millions of users in the country. On that note, I'm also very excited to bring on-board Rahul to lead the leasing business for Ola's subsidiary. His rich experience shall help us scale this business rapidly and in making this first of its kind program, an industry benchmark."
The leasing program helps a driver join the Ola platform with a minimal joining fee of INR 35,000 as against a significantly higher down payment that is paid on availing a loan. With a monthly lease rental as low as INR 15,000 that will include routine maintenance costs of the cab, a driver can choose to become the owner of the car on completion of three years with a nominal 20% payment of the residual lease value. This gives drivers, the flexibility of not having to seek any loan or financing of their own and an opportunity to become the owner of a car as they earn a steady income on the Ola platform on a daily basis.
This program, with a wide range of financing and manufacturer partners along with Ola, is poised to enhance employment and entrepreneurial opportunities for a large segment of drivers in the country.
Ola has introduced multiple initiatives to ensure financial and social well-being of drivers on its platform. Recently, the company had announced the first ever rewards-oriented initiative in India for drivers, Ola Stars, that included personal and professional benefits for drivers ranging from medical insurance, scholarship for children and skill development training for family to fuel discounts and car-servicing benefits.
Prior to that, Ola had launched 'Ola Pragati' in partnership with SBI, a tailor-made program to enable its drivers to take loans at lower rates and pay their instalments on a daily basis.