Tesla officially unveils Model X electric crossover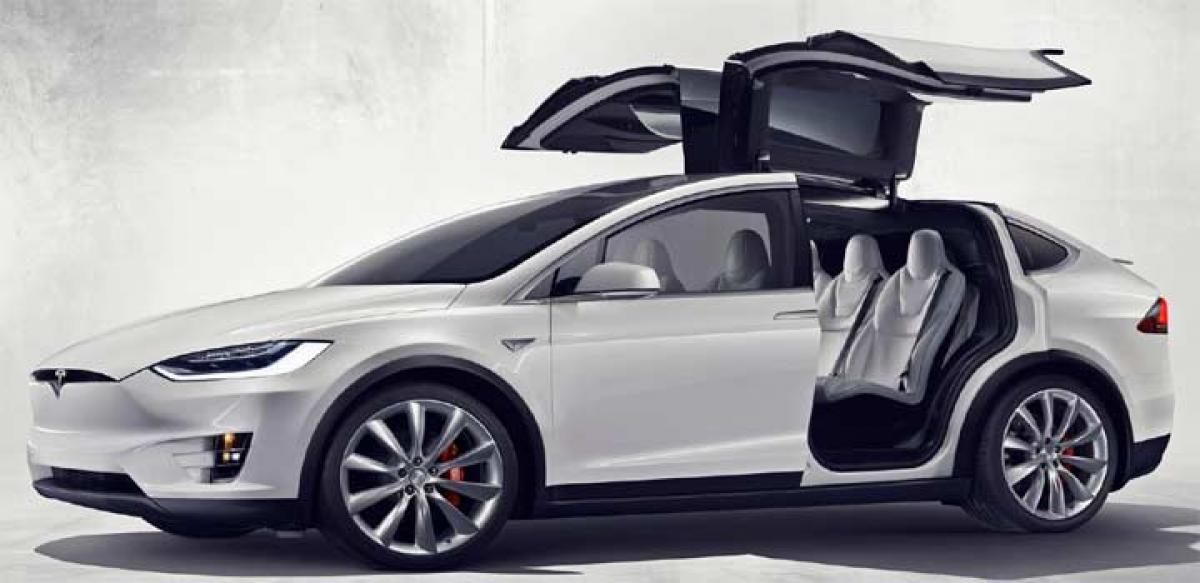 Highlights
Tesla officially unveils Model X electric crossover. Tesla has launched the world's first fully electric SUV, the Model X.
Tesla has launched the world's first fully electric SUV, the Model X. The long awaited car gets a design language quite similar to the Model S and features similar headlamps and a sloping design language that we have come to be so used to. Tesla claims that the Model X's drag coefficient is a mere 0.24, and that along with an electronically deployed spoiler makes the SUV very sleek and aerodynamic.
The Model X also boasts a first ever set of Gullwing or Falcon Doors are Tesla calls it for the rear that makes getting in and out of the car very easy. The Model X also gets the largest ever windscreen in production to grace any car today. The Model X is available in both 6 and 7 seater options i.e. in 2+2+2 or 2+3+2 configuration. The third row can also fold flat when not in use electronically. Other interior trim includes a huge portrait configuration mounted screen just like the Model S gets.
As for now, the Model X will be offered in two versions. Both get the all-wheel drive system with the 90D variant offering two 259PS motors for each axle, providing a 0-100kmph acceleration in 4.8 seconds and an estimated range of 414 km. The P90D range-topping version has one 259PS motor and one 503PS motor for a standard 0-100kmph sprint in only 3.8 seconds. With the Ludicrous Speed upgrade the model can reach the 100kmph mark in only 3.2 seconds.