How Reliance Jio looks to make your life smarter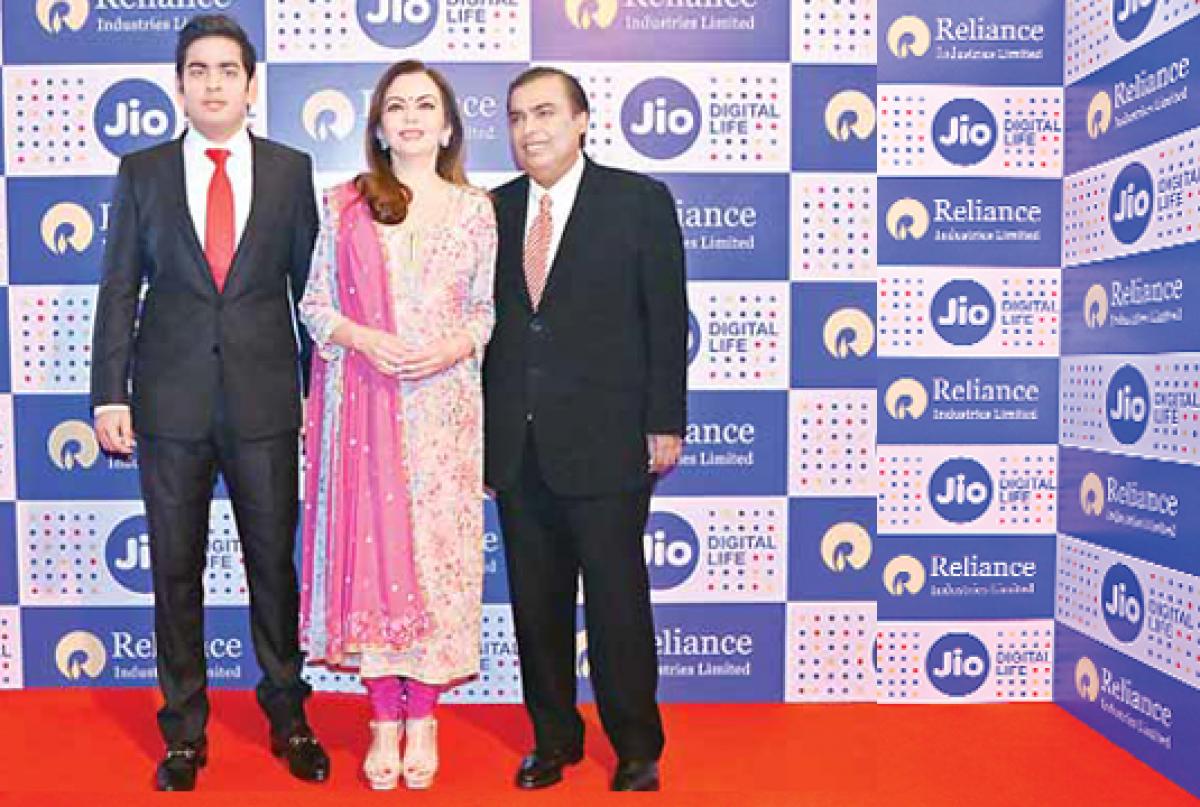 Highlights
A Rs 1.5-lakh-crore brainchild of Mukesh Ambani, the country's richest man and Chairman of Reliance Industries Limited (RIL), Reliance Jio (RJio) has already disrupted Indian telecom industry with its path-breaking introductory offer that allows everyone who subscribes for its network, to enjoy everything free – high-quality 4G voice, high-speed 4G data, entertainment, movies and what not. For dis
Mumbai: If you are searching for the true meaning of living life king size in this digital age and idiom, step into the Reliance Jio Experience Centre at the sprawling Reliance Corporate Park in this business capital of India. You will definitely find an answer – appropriate one to a large extent. But it's a different question, though, whether you can afford it.
A Rs 1.5-lakh-crore brainchild of Mukesh Ambani, the country's richest man and Chairman of Reliance Industries Limited (RIL), Reliance Jio (RJio) has already disrupted Indian telecom industry with its path-breaking introductory offer that allows everyone who subscribes for its network, to enjoy everything free – high-quality 4G voice, high-speed 4G data, entertainment, movies and what not. For discounts-loving Indians, 'free' is the most pleasant word and they would love to revere it any point of time.
Therefore, it is no surprise that people across the country are queuing up to lay their hands on a Jio SIM. By the latest count, the telecom startup claims to be adding close to three lakh customers a day. The number was obviously much more in the initial days after its public roll-out in September this year. RJio also claims that it is close to touching the milestone of 50 million customer base soon, with the two Telugu states of Andhra Pradesh and Telangana accounting for 4 million. Those numbers are simply staggering for a new comer – that too in a segment like telecom which is known for cutthroat competition. It's for nothing that the existing players are a worried lot.
The disruptive impact of Reliance Jio's aggressive entry into India's telecom space could be gauged from the fact that most of the established rivals, including market leader Bharti Airtel, received a huge blow.
Vodafone took a $5.5-billion hit recently as the British telecom giant wrote down the entire value of its Indian business following the price-war sparked off by Jio. Vodafone is not a small operator in India, but the country's second biggest after Airtel which along with Idea is under tremendous pressure too.
That may be the reason why Airtel, Vodafone and Idea, according to Reliance Jio's allegations, are not ready to offer sufficient number of PoIs (Points of Interconnection) that, to put it in layman's terms, will facilitate seamless connectivity between Jio and their customers.
There seems to be truth in Jio's charges as the Telecom Regulatory Authority of India (Trai) has imposed a hefty penalty of Rs 3,050 crore on the three telecom operators for denying interconnection ports to the telecom startup.
Even as the existing players are still clueless on how to tackle Jio's introductory offer, the Mukesh Ambani's dream venture seems to have several more powerful weapons in its arsenal and it is gearing up to unleash them as and when it feels the time is right and ripe.
The most important one of the future offerings from RJio is going to be the concept of Digital Home which, using Jio's own high-speed optical fibre network, will convert a home into a smarter one. Through this, Jio intends to convert any television set into a smart TV. It has developed a television remote that operates through voice commands.
Through JioTV, it will offer over 360 channels including 50 of HD variety. On offer will also be 11 genres in 15 languages and to go with them, an enticing seven-day catch up. JioCinema, gaming, monitoring of surveillance cameras through mobile, home automation under which a normal AC can be converted into smart AC, and JioMedia share, will further spice up the smart life that Jio promises to offer.
Further, Jio is also looking to convert cars into smart cars. For this, it will tap OBD (on board diagnostics) port which is used for diagnostics purposes when a car goes for service. All cars manufactured after 2013 come with this port.
Jio has what it calls OBD device which once plugged into the port act like a Wi-Fi that can support 10 smartphones and other digital devices inside the car.
The telecom operator will also offer personal digital newsstand called JioNewspaper and the best collection of digitised magazines under JioMags. Health and education info bank is also on its radar. The other interesting thing RJio is working on is the voiceover Wi-Fi - a Skype-like service - that will enable Jio customers to make oversea calls to mobiles as well as landlines at local call rates.

But the ultimate success of Jio depends on how many subscribers it will be able to retain once the popular freebies are done with, and also on how affordable will be its wider bouquet of services.
As Reliance Industries owes its success to economies of scale in all verticals it operates in, it's mostly likely that it will deploy the same strategy in telecom arena too. That will obviously make most of its services affordable. But you never know.
However, there will be clarity on this in a few months from now. Jio will rule the telecom space and its allied segments in India if the telecom startup keeps its services within the reach of masses. Otherwise, a different story will unfold.

Interested in blogging for thehansindia.com? We will be happy to have you on board as a blogger.