Single GST rate slab is a ridiculous suggestion, says Piyush Goyal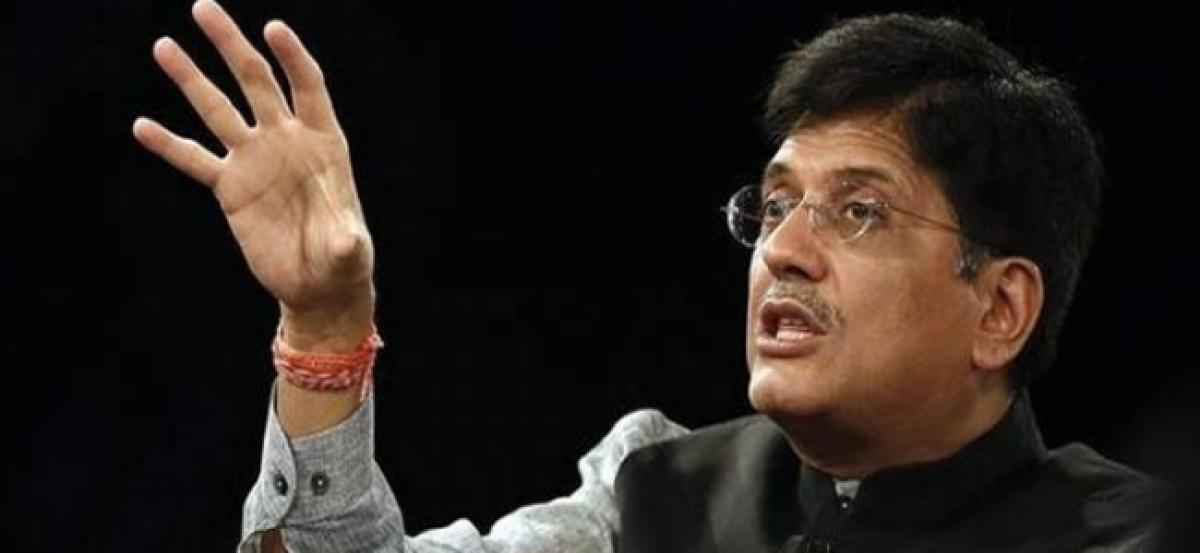 Highlights
Union Finance Minister Piyush Goyal on Monday said that the proposal of some political parties for a single GST rate slab was a ridiculous suggestion
Congress had promised to reduce it to one slab if voted to power in 2019.
Kolkata: Union Finance Minister Piyush Goyal on Monday said that the proposal of some political parties for a single GST rate slab was a "ridiculous suggestion".
Some political outfits had been clamouring for doing away with the four-slab Goods and Services Tax (GST) rate structure and the Congress had promised to reduce it to one slab if voted to power in 2019.
"One rate of tax is a ridiculous suggestion. It would be a burden on the poor and the middle class if items of daily use like salt, sugar and clothes were taxed at 18 per cent," Goyal said at an Indian Chamber of Commerce event here.
He said that the past Congress-led UPA government had proposed a 18 per cent single GST slab looking at the tax collections and concessions given to the poor. "The rate proposed earlier would have not been accepted. Also, the GST structure would have not worked," Goyal, who also holds charges of coal, railways and corporate affairs ministries, said.
Goyal has been looking after the finance ministry owing to Arun Jaitley's indisposition. "How is it that Mercedes Benz and aircraft becoming cheaper by a single rate. This would have been the worst form of governance," he said.
However, Goyal said rates of 328 items out of a total of 1,200 had been reduced after the implementation of GST in July last year. "What stops us from elimination of slabs or further reduction in rates on more items is if all the taxpayers pay their taxes," he asked. India could really be a low tax nation, he said.