StoreHippo 1st E-commerce platform to offer PWA out of the box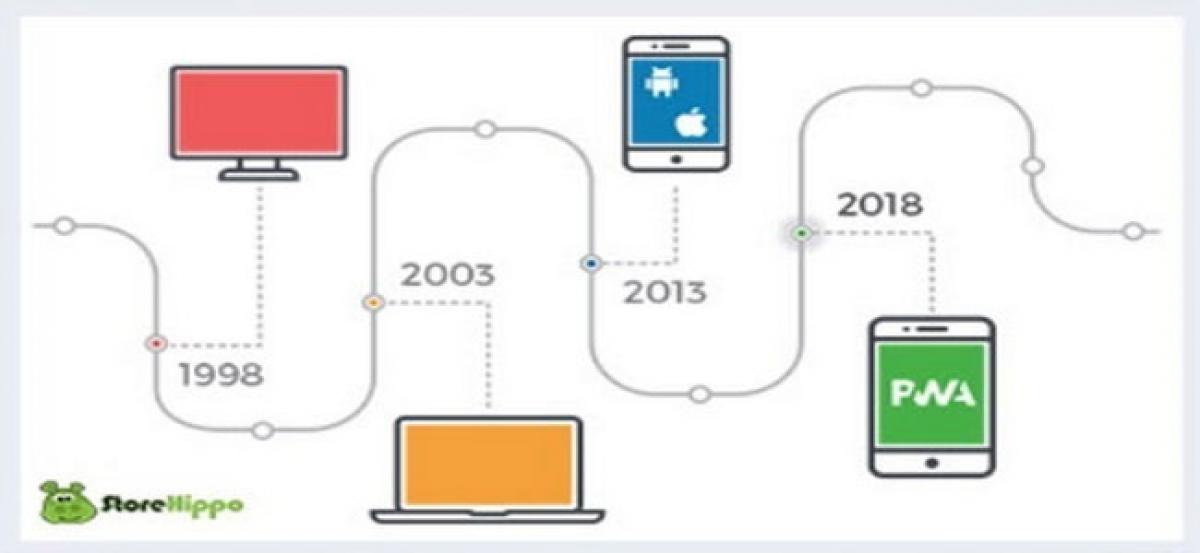 Highlights
StoreHippo, the leading SaaS ecommerce platform is all set to radically change the mobile ecommerce scene with Progressive Web Apps PWA
Gurgaon (Haryana): StoreHippo®, the leading SaaS e-commerce platform is all set to radically change the mobile e-commerce scene with Progressive Web Apps (PWA).
Now all the stores built on StoreHippo are PWA which means, they have a mobile app like look, feel and functionality even though they open in a browser. This offering from StoreHippo eliminates the need for developing separate mobile apps for Android or iOS as the website itself is a web app. PWA allows prompting the user to add a shortcut to their home screen offering the e-commerce stores the same accessibility and visibility as a native app.
This technological shift makes it easier to engage and convert customers even if they are using entry-level smartphones.
StoreHippo has been using web apps since its inception and it was the 1st e-commerce platform to use PWA for E-commerce. Over the years, as the PWA technology matured, StoreHippo used it extensively to offer more functionalities that bring the e-commerce sites closer to native (mobile) app experience. PWA makes the e-commerce stores;
Faster and more engaging for the users
Work on any device with modern browsers
Fit to any device screen size
Able to work online or even offline
Require less space compared to mobile apps
Easily discoverable by search engines
HTTPS ensures high security and privacy
Easy to access, anywhere, anytime
StoreHippo + PWA = The Winning Combination for Future-Ready E-commerce Stores
Using PWA for E-commerce brings all the websites powered by StoreHippo in the league of technologically advance next-generation stores. The store-owners can make their store PWA enabled by turning on some simple settings. Thanks to the inherent capabilities of PWA, the e-commerce stores powered by StoreHippo can now match the figures of successful PWA sites that have witnessed;
Better customer engagement and retention
Up to 70 per cent-80 per cent increase in overall conversions
The significant increase in mobile conversions
50 per cent -60 per cent increase in pages per session
40-50 per cent increase in re-engagement
2 x increases in new users
A substantial decrease in bounce rate
Rajiv Kumar, Founder & CEO of StoreHippo, says, "Mobile is where 70 per cent of your customers are and you simply can't afford to lose them. App fatigue is a real thing and it is growing. So, e-commerce stores need a solution that helps them reach their customers on their smartphones without the need to download a mobile app.
StoreHippo enables retailers to achieve this with the hottest technology of our time. The positive effects of switching to PWA stores designed by StoreHippo have been experienced by a host of e-commerce businesses across industry verticals."