Credai to host conclave at Berlin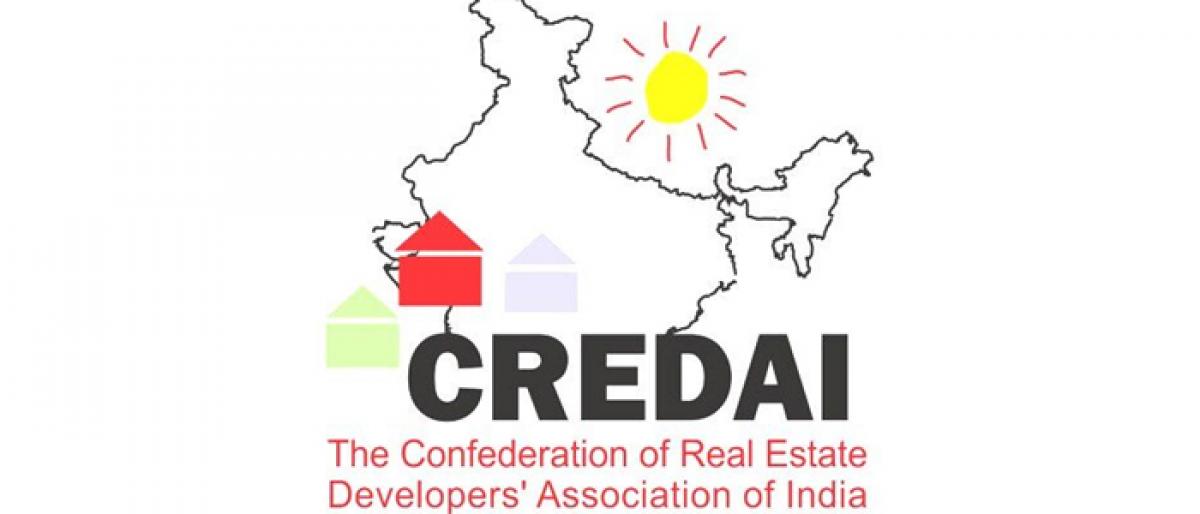 Highlights
Confederation of Real Estate Developers Association of India Credai recently announced to hold 18th edition of National Convention of Credai NATCON at Berlin, Germany The apex body of private real estate developers in India will host the threeday convention from August 24
​Hyderabad: Confederation of Real Estate Developers Association of India (Credai) recently announced to hold 18th edition of National Convention of Credai (NATCON) at Berlin, Germany. The apex body of private real estate developers in India will host the three-day convention from August 2-4.
For the first time, the association has tied up with knowledge partners JLL, CBRE and Cushman & Wakefield, to release Decoding the real estate of today, a consolidated report highlighting insights on Indian real estate sector. The convention will witness participation from over 1000 real estate developers from 100 cities.
Jaxay Shah, president, Credai, said: "We look forward to host over 1000 real estate developers with insightful and futuristic sessions on the industry and the economy. The convention is bound to be one of the most comprehensive real estate conventions the industry has ever seen."
The theme of this year's edition is titled, Break the Stereotypes. It aims at bringing innovation and breakthrough technology to the fore to cater to the dynamic needs of homebuyers, said the association representative.
The speakers at the event include Renu Sud Karnad, md, HDFC Ltd, Pradeep Pant, president, APAC EMEA, Mondelez; Sergei Tchoban, architect BDA, Tchoban Voss Architekten, and others.