The evolution of city facilities with smart cities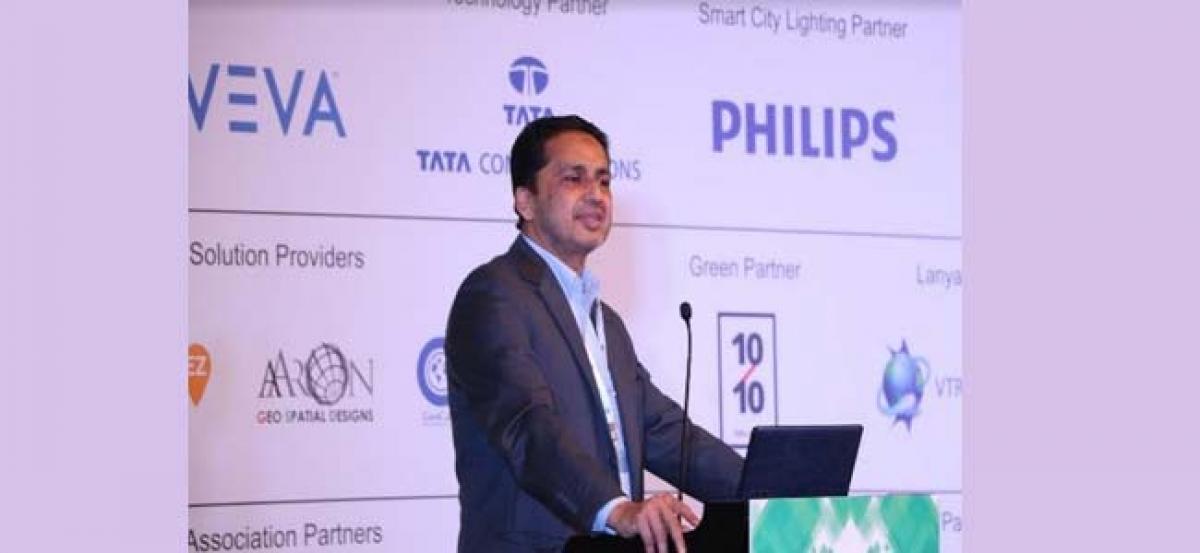 Highlights
The 4th Annual Sustainable Smart Cities India Conference was successfully launched at the Sterlings Mac Hotel, Bengaluru The event was officially supported by Smart City Mission, Government of India, Swachh Bharat, Karnataka Urban Infrastructure Development and Finance Corporation and City Manager Association Karnataka
Bengaluru (Karnataka): The 4th Annual Sustainable Smart Cities India Conference was successfully launched at the Sterlings Mac Hotel, Bengaluru. The event was officially supported by Smart City Mission, Government of India, Swachh Bharat, Karnataka Urban Infrastructure Development and Finance Corporation and City Manager Association Karnataka.
The two-day premier high-profile conference was organised by Nispana to bring together key stakeholders, central and state government officials and decision makers from across diverse sector. The event intended to discuss activities, reforms, development and barriers taking place in the Smart Cities India projects. The summit also focused on sharing best practices and collaboration of technology, products and services for the empowerment of urban development.
The conference was inaugurated by A B Ibrahim, IAS, Mission Director, Smart City Mission, Karnataka and Managing Director, Karnataka Urban Infrastructure Development and Finance Corporation (KUIDFC). The welcome note was presented by Deepak Prajapati- Conference Producer, Nispana and M. Selvarasu, Managing Director, Lead Consultancy and Engineering Services, in the presence of esteemed distinguished guests and personalities.
Over 200 participants witnessed visionary keynote presentations and case studies. Ibrahim spoke on KUIDFC's plans and upcoming projects and the role of governance to make the smart cities mission in Karnataka successful. He discussed the need and importance of quality manpower, engineers and contractors for the development of smart cities.
Bhavin Sheth from Bhubaneswar Smart Cities Limited shared a case study on how Bhubaneswar became one of the best smart cities in the world. He shared his experience, strategies and plans such as master system integrator, digital communication systems, advanced technologies and area-based development, which played vital roles in making Bhubaneswar a smart city.
Rajesh Phadke from Gujarat Gift City highlighted the smart governance and planning of the gift city, while Sanjay Goel from Ludhiana Smart City Ltd. discussed about the existing scenario of smart cities in India and suggested measures that could help in developing urban infrastructure.
Shankar Arumugham from JLL spoke on competitiveness of cities and top priorities of smart cities, and R. Srinivas from the Ministry of Housing and Urban Affairs, India discussed about the area-based strategy.
The key topics discussed in the summit covered smart cities scenario in India, smart urban governance and planning, mobility and welfare from jobs in India. This gathering featured smart city technology and solution providers like Tata Communications, Philips, AVEVA, 10By10, Nsoft, Unizen Technologies, Valet EZ, GeoCarte, Aaron Geo Spatial Designs, AllGoVision and VTRAC Worldwide. Day 1 wrapped up with panel discussions and business networking sessions.
This conference is conceptualised and developed by Nispana Innovative Platforms Pvt. Ltd. headquartered in India with offices in Saudi Arabia and the United States.