Pick-up in land sales likely as Telangana heads for election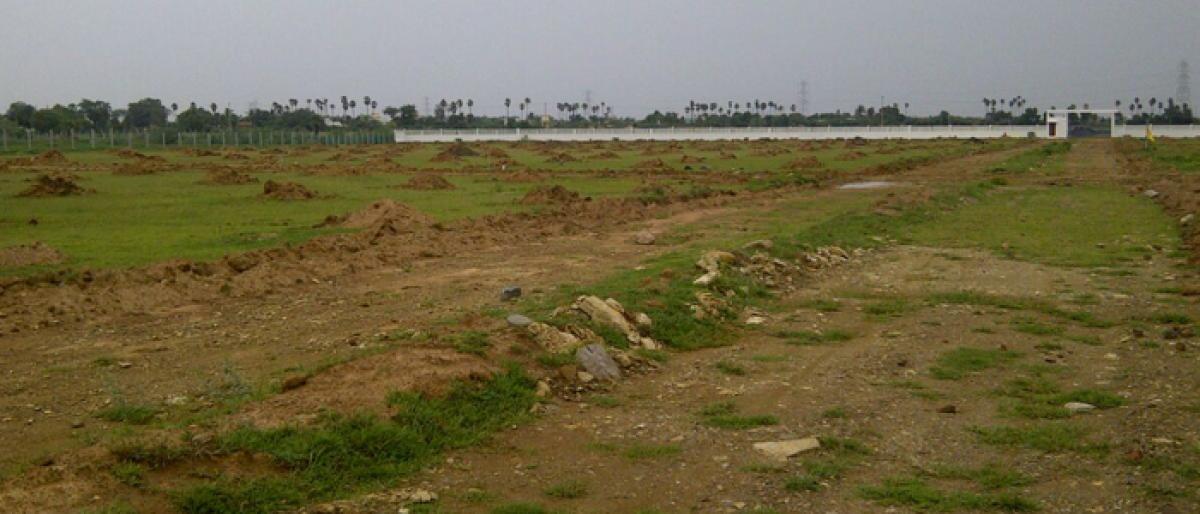 Highlights
With the newlycreated State of Telangana heading for snap poll much ahead of the original schedule of May 2019, land sale transactions are expected to gain traction over next few months as political contestants from every hue and colour are likely to put up their lands for sale to improve their liquidity for meeting election expenditure
​Hyderabad: With the newly-created State of Telangana heading for snap poll much ahead of the original schedule of May 2019, land sale transactions are expected to gain traction over next few months as political contestants from every hue and colour are likely to put up their lands for sale to improve their liquidity for meeting election expenditure.
"It is true to that land sale transactions pick up two months before elections and continue till polling is over. This is so because politicians who are in election fray try to dispose of their lands for meeting their election expenditure", C Shekar Reddy, former national president of Credai, told The Hans India. At present, Reddy is Chairman, Hyderabad Chapter of Indian Green Building Council (IGBC).
According to him, such a trend was observed during previous elections too. "It is a regular phenomenon before elections. We had seen that earlier. It will be no different this time around", he said.
Further, this trend is not restricted to Hyderabad and its surrounding areas. "There will be spurt in land sale transactions across Telangana as well. But majority of deals will be related to bulk land deals, not small plots," Reddy explained. He however maintained that prices would be under pressure in the wake of increase in supply.
Asked whether snap poll necessitated by Chief Minister K Chandrashekar Rao's decision to dissolve Assembly nine months ahead of schedule would adversely impact Telangana's real estate sector which came back on track recently, he replied in negative. "I don't see snap polls impacting the residential property sector including apartments. It will be business as usual," he said.
Concurring with his views, N Jaiveer Reddy, Managing Director, Ashok Developers & Builders, and past president of Credai Hyderabad, said sales in real estate sector would continue to grow. "People from other parts of the country are buying properties in Hyderabad as prices are low here. Therefore, I don't see that upcoming elections will have any adverse impact on the sector," he explained.
He further maintained that customers were pressing for faster delivery of their units so that they could shift into their new houses. "That is an indication that demand for properties in Hyderabad is going up," he observed.
Jaiveer Reddy is of the strong view that elections to Telangana Assembly will be held in November or December. "As Chief Minister K Chandrashekar Rao announced on Thursday, elections will be held along with four other states such as Rajasthan and Madhya Pradesh," he said, ruling out any delay in holding elections. However, some people in this business feel elections may be delayed to early 2019.
But many in real estate are worried that financial burden on them will increase as the State will witness elections twice in a matter of six months. "We have to make contributions to political parties two times as Assembly and Parliamentary elections are held separately this time," a real estate businessman said on condition of anonymity.
While real estate bodies shell out some funds to major political parties during election time, companies will also do so individually. But individual contributions depend on the political connections a company has.
Interested in blogging for thehansindia.com? We will be happy to have you on board as a blogger.