Bengaluru's Ferns bullish on Hyderabad realty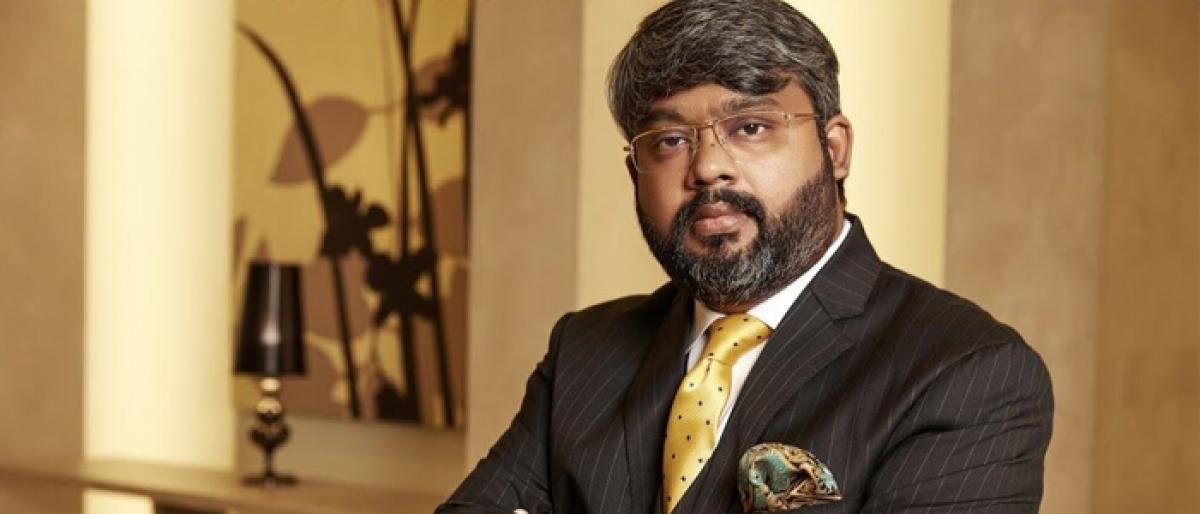 Highlights
Talks in advanced stage to launch our first upscale layout project in City of Pearls in six months, says Ferns Jt MD Sreedhar
Talks in advanced stage to launch our first upscale layout project in City of Pearls in six months, says Ferns Jt MD Sreedhar
How many real estate projects did Ferns Estates execute so far?
Ferns Estates and Developers is a 30-year-old company. We are the first company to start the concept of layout community development (gated community projects) in Bengaluru. Our company delivered 20 million square feet of residential space so far, mostly in layout development. For us, layout development means providing all amenities including a 20,000-square-feet clubhouse and underground cables. Our projects are for those who want to have a real independent house without the hassles of security and infrastructure. Currently, we are working on a mega project in Bengaluru. It has 6 lakh sft. Our turnover reached Rs 850 crore last fiscal. We hope to touch Rs 1,000 crore this fiscal. We forayed into luxury hospitality and timeshare space with Rossetta by Ferns.
All of your projects are confined to Bengaluru. Do you have any plans to foray into Hyderabad market?
Yeah, we are in talks with a few people in Hyderabad for a joint venture development in real estate space. At this point of time, discussions are at an advanced stage. We hope to launch our project in this city in six months or so. The size of our maiden project in Hyderabad depends on how the discussions work out. But we usually develop layouts (gated community) in 40-50 acres. Technically, we can only sell 55 per cent of that land while the remaining goes for infrastructure like roads, open spaces, etc. However, we will venture into a project only when we are sure that we will add value to it in lifestyle perspective.
Will it be a luxury project?
We have a standard plan for our layout projects. All our layouts feature large clubhouse, indoor facilities for games (tennis, badminton, table tennis), banquet gardens, huge swimming pools, fully-equipped gymnasium, indoor party hall, etc. That's the value we bring to the table. Our idea is to facilitate our customers build a beautiful house in a nice environment. For this, we need to study the market. Obviously, all markets in a city can't absorb this kind of idea.
Hyderabad real estate market has gone through sluggish phase during the agitation for Telangana state. It seems to be coming back on track now. How do you rate the real estate market in the city?
We are extremely bullish on the city. We consider Hyderabad as one among three fastest growing cities in the country. We expect the market to only grow stronger. Demand for real estate will grow. What we see here is that younger generation aspires to have their own independent house. But that's not an easy task even if they have the money. It takes not less than two years to find a plot of their liking and then there are the construction hassles and the lengthy and complex process of getting approvals. An employed person can't do all this. For such people, we offer one-stop solution.
As you may be aware, they are not many professional companies in layout development space in Hyderabad. In this backdrop, how do you plan to execute your operations here?
Our brand name in Bengaluru stands for reliability and timely completion. Today, everyone can access business details of any organization thanks to internet. Our approach is such that we will take up one project every two to three years. We just don't want to add numbers. We will take up a project only after we are fully convinced that it fits into our standards. We are looking at all the places around Hyderabad.
You have seen infrastructure in Bengaluru as well as in Hyderabad. What is your take on the infrastructure available in the Pearl City?
Hyderabad has changed dramatically in the last 10 years. In good old days, only Jubilee Hills and Banjara Hills were considered premier places. The city has grown now. We are in the process of identifying how the growth will move forward and which are the areas that can sustain this kind of growth, going forward.
Hyderabad has seen entry of real estate companies from other cities. For instance, House of Hiranandani developed a layout. Mumbai-based Kalpataru also launched a residential project here. But many outside companies are not doing well. How do you see this?
In our view, real estate is all about being in a right place at a right time. That's very important. That's why we are extremely careful in taking our steps forward. We try to understand what the market needs and whether our product suits the market. We are more than confident that we will be successful whenever we enter the Hyderabad market.
How are the property prices in Bengaluru?
We sell land in square feet. The price starts at anywhere from Rs 1,200 per sft to Rs 5,000 per sft. As anywhere else, prices vary from place to place. What is important here is that we have got to be transparent. If someone buys 3,500 sft of land, he can build a bungalow of 7,500 sft. Our job is to make his job easier.
Can Hyderabad compete with Bengaluru?
They are completely different markets. However, they can compliment each other. Both the cities have lots of similarities, but different growth trajectories. It will be a matter of time before real estate booms in Hyderabad too. However, it's a concern that land prices around the city have gone up by 40-50 per cent in last one year. But market will try to correct itself if it's an artificial boom. Eventually, market dictates the prices, not people. Naturally, growth will come in western part of the city where IT corridor is located. That's what happened in Bengaluru. The advent of metro rail changed dynamics both in Hyderabad and Bengaluru.
Interested in blogging for thehansindia.com? We will be happy to have you on board as a blogger.