Radio Mirchi to entertain travellers at GMR airport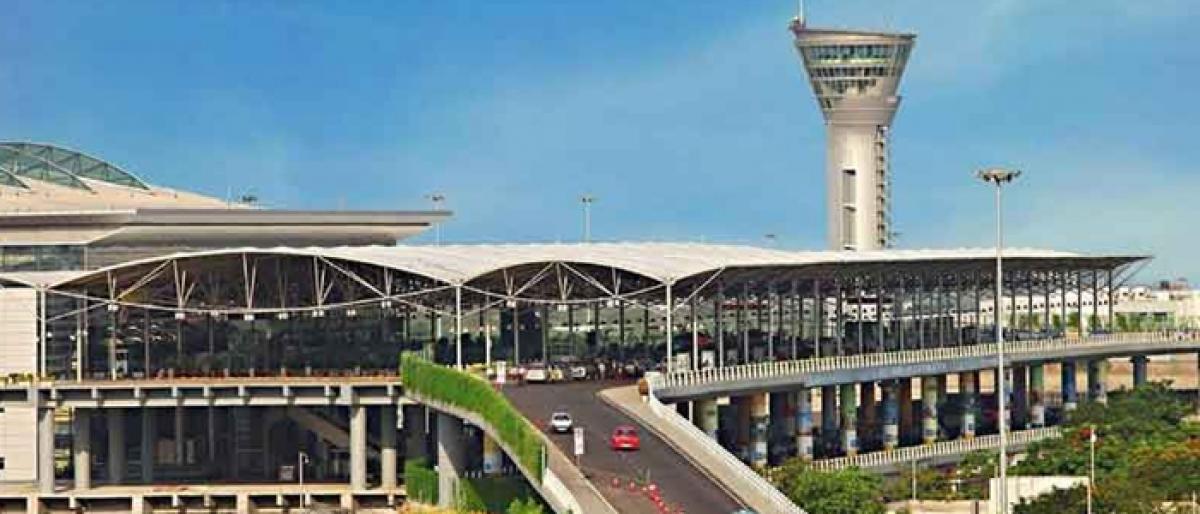 Highlights
GMRled Hyderabad International Airport on Tuesday launched airport radio under its signature programme, PassengerIsPrime In collaboration with Radio Mirchi, the customproduced, exclusive airport radio, Mirchi Airport Radio is launched for the passengers at Hyderabad International Airport
​Hyderabad: GMR-led Hyderabad International Airport on Tuesday launched airport radio under its signature programme, #PassengerIsPrime. In collaboration with Radio Mirchi, the custom-produced, exclusive airport radio, Mirchi Airport Radio is launched for the passengers at Hyderabad International Airport.
The 24x7 customised offering of a mix of film and non-film album numbers in Telugu and Hindi is co-curated by Radio Mirchi and GHIAL. Speaking on the occasion, SGK Kishore, CEO, GHIAL, said, "it is our continuous endeavor to enhance the passenger experience at the airport and the 'Airport Radio' concept is one of our many #PassengerIsPrime initiatives.
We hope that the passengers will enjoy this welcoming and melodious feature that the airport offers during their travel." Adding further, he said the airport witnesses over 55,000 passengers travelling every day and on an average the traveler stays at the airport from 15 minutes to 3 hours.