Sunshot kick-starts two rooftop solar power plants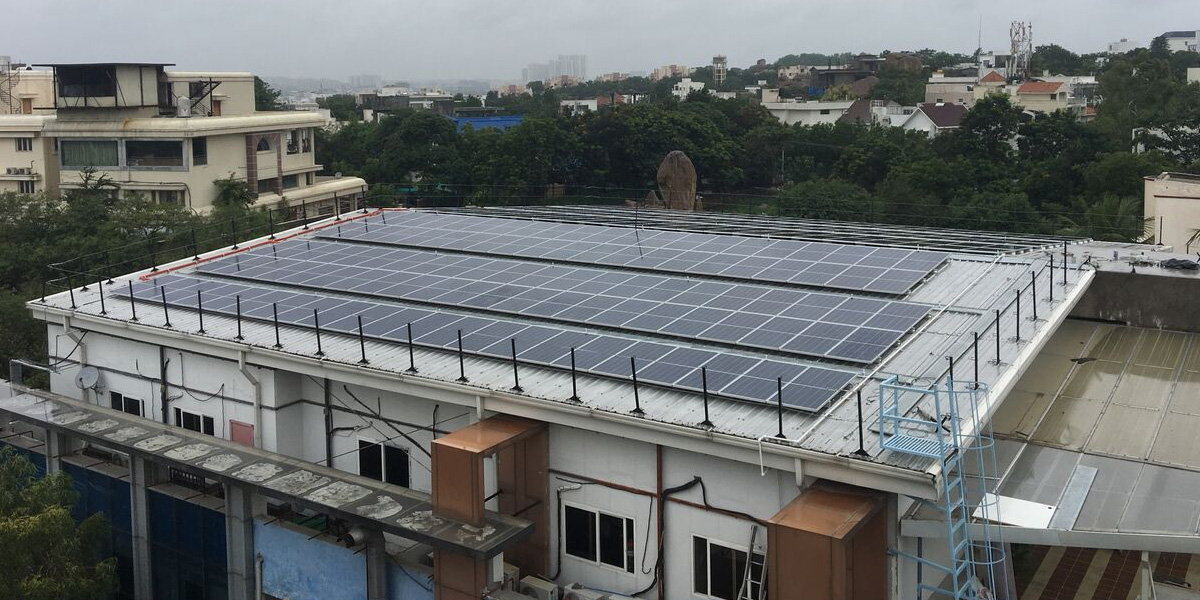 Highlights
Sunshot Technologies, a rooftop solar company, has recently commissioned 90 kWp and 102 kWp capacity rooftop solar power plant at the MoldTek Group and ESPI Industries Chemicals in Hyderabad respectively The stateoftheart power plant at MoldTek will generate around 138 Lakh units annually and the one at ESPI is set to generate 155 Lakh units every year These two power plants collectivel
​Hyderabad: Sunshot Technologies, a rooftop solar company, has recently commissioned 90 kWp and 102 kWp capacity rooftop solar power plant at the Mold-Tek Group and ESPI Industries & Chemicals in Hyderabad respectively. The state-of-the-art power plant at Mold-Tek will generate around 1.38 Lakh units annually and the one at ESPI is set to generate 1.55 Lakh units every year. These two power plants collectively will help the city of Hyderabad save 240 tonnesof CO2 emissions annually.
At the launch, Rahul Dasari, CEO & Co-founder of Sunshot Technologies said "Rooftop solar power generation at commercial & industrial infrastructure is a commercially viable opportunity. Such initiatives are a great way of embracing sustainability among the corporates and should be adopted by all industrial and commercial entities." Both the power plants comprise of high efficiency modules and inverters and have been designed to withstand high intensity winds and harsh climatic days.
The modules installed at ESPI are manufactured with PERC (Passive Emitter Rear Cell) technology which lends a higher module efficiency (19 per cent) and increases the gross generation by 14 per cent over standard modules used in the market. This technology helps in generating electricity in low light conditions.
A total 292 of these modules are installed for the project along with two inverters of 36 kW capacity with 4 MPPT. These IP65 class inverters can perform 8 strings intelligent monitoring and fast troubleshooting of the solar modules.
Both the power plants at ESPI and Mold-Tek are installed under 'Net Metering' scheme of TSSPDCL. Net Metering allows customer to put excess generated solar power into the power grid and get 'Set-off' benefit in the electricity bill for grid power consumed when solar power is not available. Sunshot has installed its state-of-the-art Cloud-based IoT Platform which helps to do data driven operation &maintenance.
Interested in blogging for thehansindia.com? We will be happy to have you on board as a blogger.