Katrina, Aditya Fitoor movie review, rating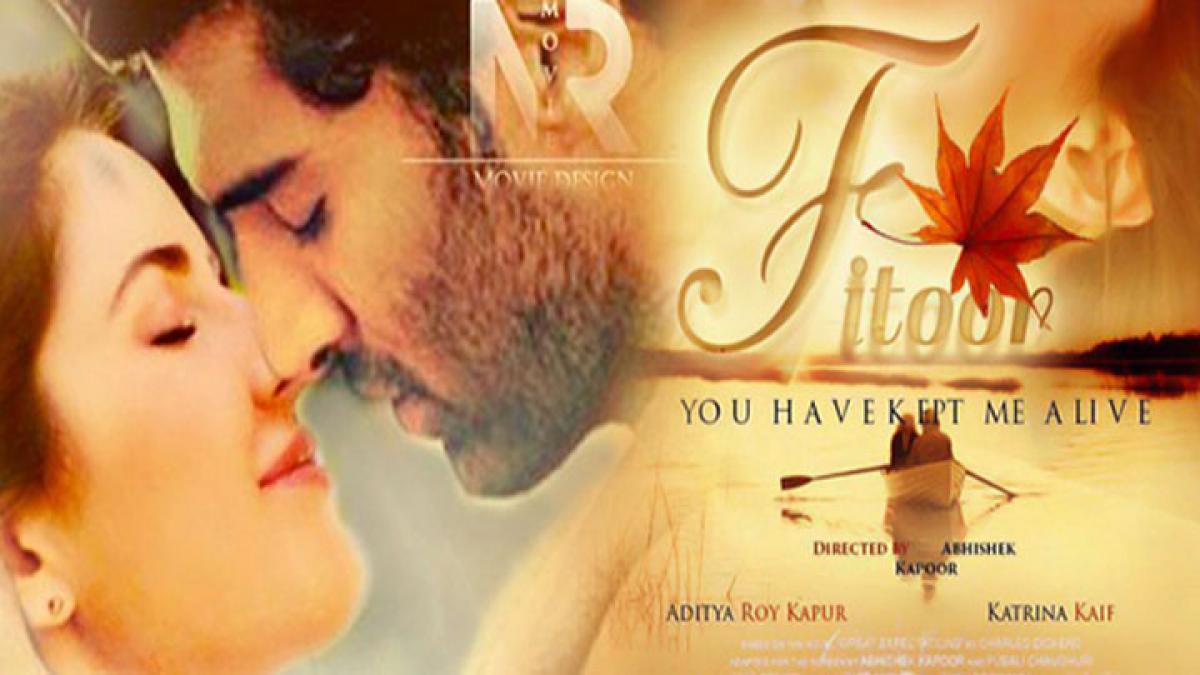 Highlights
To begin with, the title \"Fitoor\" is such a misnomer. There is nothing maddening or crazy in the film that is worth screaming about!With themes of wealth and poverty, love and rejection, Abhishek Kapoor\'s \"Fitoor\" based on Charles Dickens\'s novel, \"Great Expectations\", is set in Kashmir.It is the love story of an orphan, Noor Nizami (Aditya Roy Kapur) who lives with his married sister and caring b
To begin with, the title "Fitoor" is such a misnomer. There is nothing maddening or crazy in the film that is worth screaming about!With themes of wealth and poverty, love and rejection, Abhishek Kapoor's "Fitoor" based on Charles Dickens's novel, "Great Expectations", is set in Kashmir.It is the love story of an orphan, Noor Nizami (Aditya Roy Kapur) who lives with his married sister and caring brother-in-law.
The narration begins with Noor coming face-to-face with a terrorist Mirza Beg (Ajay Devgn), on his way home one night. The terrorist scares him into getting food for him and offering him a safe hideout for the wintry night.
Days later, Noor, who accompanies his brother-in-law on an assignment to the rich heiress Begum Hazrat's (Tabu) house, happens to spot Firdaus (Katrina Kaif), her daughter. Smitten by her good looks and charm, love happens at first sight for Noor.
But Firdaus is cold and does not reciprocate his feelings. Encouraged by Begum Hazrat, Noor pursues his love only to realise that love is elusive.
While every actor is enthusiastic about their individual part, they lack the passion and this shows in their performance, which is very poised and theatrical.
Moreover, Katrina Kaif and Aditya Roy Kapur's onscreen chemistry, though deliberate, seems uninspiring. Tabu as the eccentric Begum Hazrat offers nothing new or extraordinary to her character.
Ajay Devgn in a special appearance as Mirza Beg is wasted and Aditi Rao Hydari as the young Begum with her voice dubbed by Tabu only rattles the viewer.
The young Noor steals your heart with his simplicity, innocence and endearing looks.
This Victorian Era story is narrated at a leisurely pace, perhaps in keeping with that period. But that does not work for the viewer. The first half is painfully slow and drags, making you restless. The second half gathers momentum with the Begum's back-story and the second act of the main plot, but still does not rivet you to the screen.
The script written by director Abhishek Kapoor along with Supratik Sen, though close to the source material, lacks depth in characterisation, especially that of Mirza Beg. And, thereby the tale loses its plot and emotional quotient, which is so apparent in Dickens's novel.
Furthermore, the film lacks dramatic twists and surprise elements that could have kept the audience intrigued. The only time you get jolted out of your seats is during the unexpected, well-synchronised action sequence that takes place in the first half. And, thereafter you keep pining for more such action, but alas! Nothing happens.
The Urdu infused Hindi dialogues like, "Main aur meri alishaan mohabbat" which means, me and my magnificent love, are poetry to the ears, but these are few and far between. What mars the listening experience is the heavy anglicised accent, of Katrina Kaif.
With wide angled shots or the tight close-ups, be it the white, snow-covered terrain or during the golden hued autumn, cinematographer Anay Goswamy's frames pack the ornate imagery of Kashmir and Delhi to picture perfection. They are a treat for the eyes and definitely one of the few highlights of the film.
Hitesh Sonik's background score has some nice delicate pieces that elevate the viewing experience, but the soundtrack by Ankit Trivedi does nothing to propel the narration. Even "Pashmina" sounds lacklustre on screen.
Overall, "Fitoor" does not live up to the great expectations you have from the film.
By Troy Ribeiro