Sunil's Krishnashtami Full Review and Rating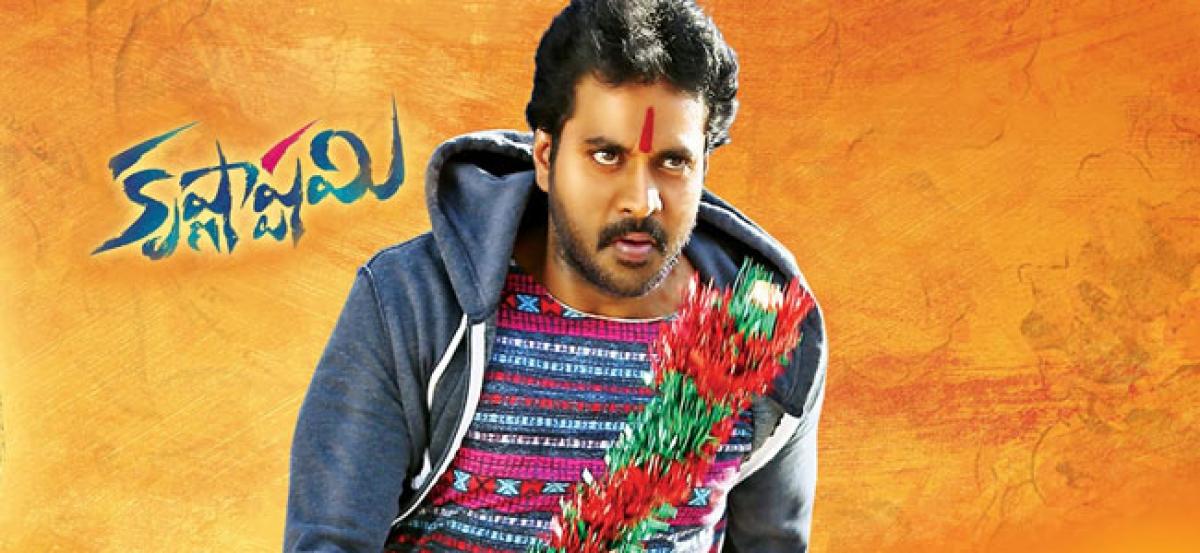 Highlights
Comedian-turned-hero Sunil is going through a lean patch in his film career. After Maryadaramanna, all his films have failed to impress the audience.
Director : Vasu Varma
Producer : Dil Raju
Music Director : Dinesh Kanagaratnam
Starring : Sunil, Dimple Chopade, Nikki Galrani
Comedian-turned-hero Sunil is going through a lean patch in his film career. After Maryadaramanna, all his films have failed to impress the audience. He is now trying his luck with a romantic comedy entertainer Krishnashtami. Directed by Vasu Varma and produced by Dil Raju under Sri Venkateswara Creations, the film hit the theaters on Friday. Dil Raju has pinned all his hopes on this movie and he also gave 3.5 rating for the movie.
Check out the full review to know if Sunil will get a break from this film.
Story:
The story revolves around an NRI settled in America, who wants to return India. Krishna Vara Prasad (Sunil) who lost his parents during childhood, is a video game designer in America. With the help of his uncle, he is brought up in America. His uncle wants Krishna to settle down abroad by getting married to an NRI girl, but the hero wants to return to India and also says he's not interested in an arranged marriage.
His marriage is fixed with an NRI woman, but Krishna boards a flight to India along with his friend Giri (Saptagiri). Krishna who lands in Europe for a connecting flight falls in love with Pallavi (Nikki Galrani) and in no time, he also woos her. Krishna also meets doctor Ajay Kumar (Ajay) while waiting for the connecting flight at the airport and they become friends. In an unexpected development, Ajay is scared after being witness to a murder at the airport. Thus, Krishna takes up the responsibility of taking Ajay to his home. But Ajay is injured when the same people behind crime attack him. In another twist, Krishna decides to reveal the truth.
What is his relationship with Ajay? Why didn't his uncle not allow Krishna to visit India? To know the reasons, watch Krishnashtami movie on the big screen.
Performances:
Sunil has carried out his role with aplomb. His dance, fights and dialogue delivery are impressive. In some scenes, make up on his face doesn't look good. Nikki Galrani and Dimple Chopade have not got much scope to showcase their acting skills. But they attract the audience with their oomph factor.
Mukhesh Rushi, who used to play villain roles, this time get a positive role and he is decent. Ashuthosh Rana as a villain, makes his presence felt. Srinivas Reddy tries to bring some laughs in the first half. Saptagiri and Posani Krishna Murali succeed in evoking many laughs, but Brahmanandam is routine. Pavithra Lokesh, Tulasi justify their roles.

Analysis:
Though director Vasu Varma has put all his efforts, with the routine story the movie lacks required voltage. These type of stories have become common for Telugu audience and so Krishnashtami falls under routine comedy and family entertainer.
Cinematography is very good. The film has a rich look particularly in the first half as some of the songs have been shot in Europe. Dinesh Kanagaratnam has scored the music which is just below average. Production values are good and the producer has not compromised on songs and fights. The first half of the movie is slow and also boring, while second half is OK with not many interesting elements.
Highlights:
Sunil
Comedy
Cinematography
Minus points:
Rotuine story
First half
Songs