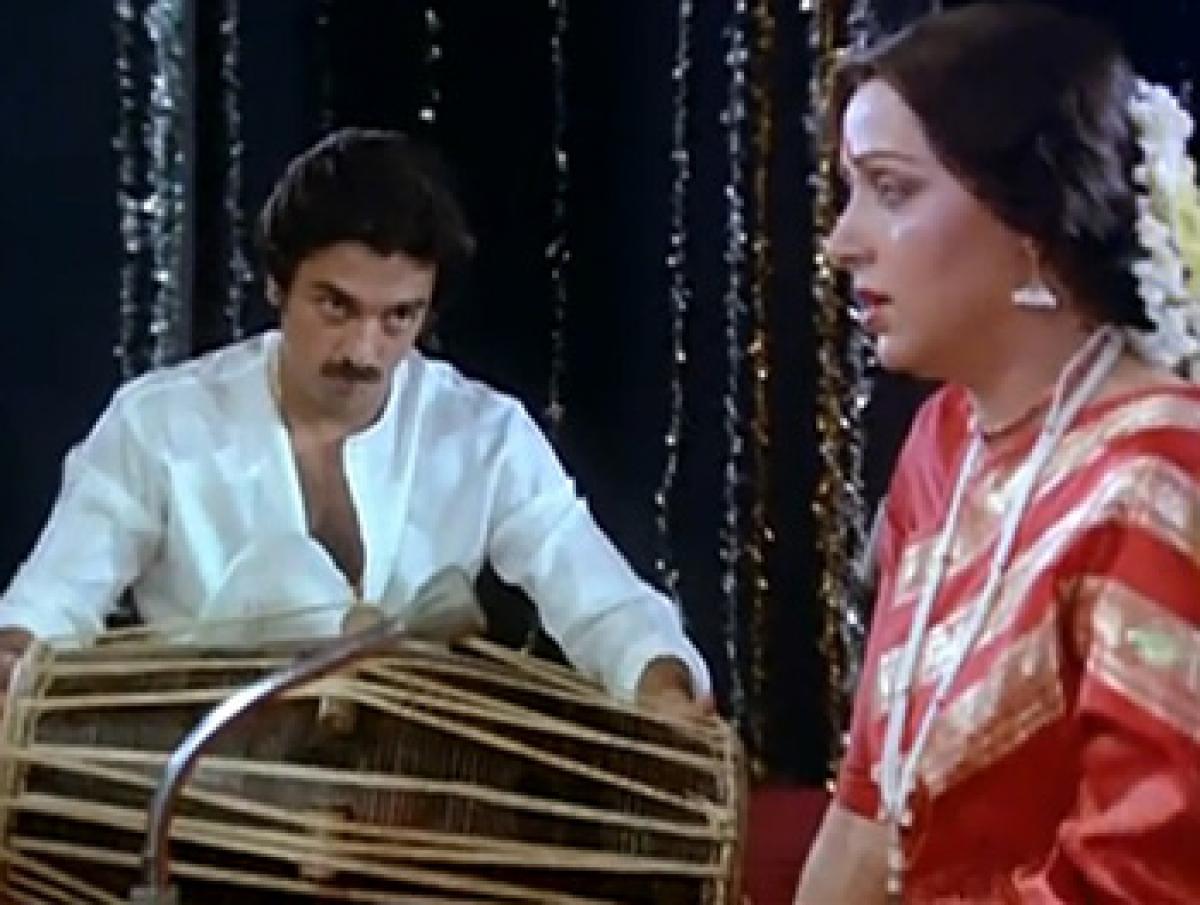 Highlights
India might be the only film-producing nation, where the genre of remakes, both official as well as otherwise, has an entirely unique sub-genre – southern remakes in Hindi. Although there has been a dip in the quantity of south Indian films remade in Hindi over the past few years, once upon a time this was such a thriving business model that many production houses, in fact, owe their success to th
K Balachander's 'Ek Nai Paheli' (1984) is an interesting example to gauge how writers sometimes misread the situation during the south-remade-in-north-cinema phase
India might be the only film-producing nation, where the genre of remakes, both official as well as otherwise, has an entirely unique sub-genre – southern remakes in Hindi. Although there has been a dip in the quantity of south Indian films remade in Hindi over the past few years, once upon a time this was such a thriving business model that many production houses, in fact, owe their success to this phenomenon.
Amongst other things the one factor that contributed the most towards this model of remaking Tamil or Telugu films in Hindi was that it was a 'safe' bet because the story was a proven one and if the audience could like it once then what would stop them from loving it a second time. On the face of it, there was nothing to suggest that popular Hindi cinema where the hero always came out a winner, in the end, would be comfortable making an 'Ek Duje Ke Liye' (1981) or a 'Sadma' (1983).
Moreover, certain tropes in south Indian films such as the one of a man being married to two women at the same time would perhaps never fly with Hindi filmmakers. As compared to the south, Hindi cinema rarely took a crack at such a theme and yet most of the times it was adapted whether in all seriousness such as Mani Rathman's 'Agni Natchathiram' (1988) becoming 'Vansh' (1992), 'Shubhalagnam' (1994) converted into 'Judaai' (1997) or in jest like in the case of 'Allari Mogudu' (1992) remade as 'Saajan Chale Sasural' (1996) there wasn't much lost in translation.
This successful transition of subjects far removed from reality or one where the lead characters seemed a misfit in the realm of popular Hindi cinema was aided by some of the best writers such as Gulzar, Inder Raj Anand and Dr Rahi Masoom Reza to name a few. The presence of such writers ensured that the narrative didn't seem too alien to the audiences in the north of the Vindhyas but at times even they failed to perhaps comprehend how far could the Hindi audiences tag along with it came stretching the limits.
K Balachander's 'Ek Nai Paheli' (1984) is an interesting example to gauge how writers sometimes misread the situation during the south-remade-in-north-cinema phase. Based on his own Tamil classic Apoorva Raagangal (1976), Balachander's 'Ek Nai Paheli' was as unusual a film back when it released in 1984, as it would have been today.
While the original is often rekindled by cinephiles, critics and general audiences, the Hindi remake is barely recalled. In spite of having the right intentions, brilliant casting, based on a previously successful template and moreover with a subject that like his earlier films especially 'Ek Duje Ke Liye' and 'Sadma' pushed the perimeters of acceptable norms without actually tipping over but ended up being an inexplicable disaster.
The emotional drama featured Kamal Haasan, reprising the same role he played in original opposite Hema Malini, who replaced the late Srividya, Raaj Kumar and Padmini Kolhapure and explored an intricate web of relationships where the age difference wasn't the only thing that made it strange.
Sandeep (Haasan) and his widower father Upendranath (Raaj Kumar) can't see eye to eye on anything and the only way to live their lives is not to engage with each other. Sandeep walks out his father's house and meets Bhairavi (Hema Malini), a renowned classical singer and in spite of the age difference between them, the two fall in love.
A while later a man, Avinash (Suresh Oberoi), mysteriously pops up and claims to be Bhairavi's lawfully acknowledged husband. To make matters more complex, Avinash also reveals that the two, Bhairavi and he also have a grown up daughter, Kajri (Padmini Kolhapure). Irrespective when Sandeep decides to marry Bhairavi, she insists on seeking his father's blessings and when the two meet Upendranath they learn that Kajri, in fact, has been living with Upendranath and they, too, have decided to tie the knot.
The narrative of the film reaches its peak when Upendranath throws up a question in the air- should he and Kajri marry first to bless his son on his marriage or should Sandeep and Bhairavi marry first to sanctify their daughter's matrimony?
Beyond the perfunctory there is little to pitch when it comes to a reexamining 'Ek Nai Paheli'. In addition to Kamal Hassan at his pent-up best and Raaj Kumar exemplifying nonchalance at its finest beside a wonderful Laxmikant-Pyarelal tune "Zindagi ke is safar ki kaun si manzil hai yeh" rendered by K J Yesudas (lyrics by Anand Bakshi) there is one anthropological reason that makes a relook an intriguing prospect.
The sheer conviction that someone such as Haasan displays while going through the motions speaks volumes about how sometimes actors give it their all knowing very well that the result could be disastrous. Much like 'Sadma' or 'Ek Duje Ke Liye' or even K Balachander's previous 'Zara Si Zindagi' (1983), a remake of his own 'Varumayin Niram Sivappu' with Kamal Haasan, the premise of 'Ek Nai Paheli' was nothing like what popular Hindi cinema would feel home at and even though the screenplay offered a 'solution' succinctly aided by Inder Raj Anand's dialogues, there is a sense of incompletion.
Following the manner in which the tension is built up perhaps, the audiences were expecting much more than what was offered at the end – considering the sacrilegious turn that they were going to take both Bhairavi and Kajri decide to walk out of their relationships. The probability of such a resolution would have always been high but considering that this was a film from the man who gave 'Sadma'… did the audience feel shortchanged?
Unusual romances weren't a new concept even for popular Hindi cinema and by the time 'Ek Nai Paheli' released there had been a 'Bombai Ka Babu' (1960), a 'Chetna' (1970), a 'Lal Patthar' (1971) and a 'Hanste Zakhm' (1973) but the two May-December romances, and that too, a father-son falling for a mother-daughter that 'Ek Nai Paheli' attempted, was totally unique.
Would the film have worked better if one of the two relationships ended on a happy note? After all, 'Ek Nai Paheli' leaves both the leads in the same situation that they began from unlike 'Vansh' or 'Judaai', where there is a definite end in form of the patriarch dying to leave the step-brothers without anything to fight over and the woman who 'buys' another's husband walking out of the bizarre set-up respectively.
The very tool that made 'Ek Nai Paheli' a captivating possibility also ended up being the same device that failed it. Its writing made everything about the film unapologetically in your face and besides somewhere even prompting both Kamal Haasan and Raaj Kumar to be far too nuanced while interpreting their characters but left the audiences high and dry while trying to figure out all that to what end.