Beyond romance, candelights and chocolates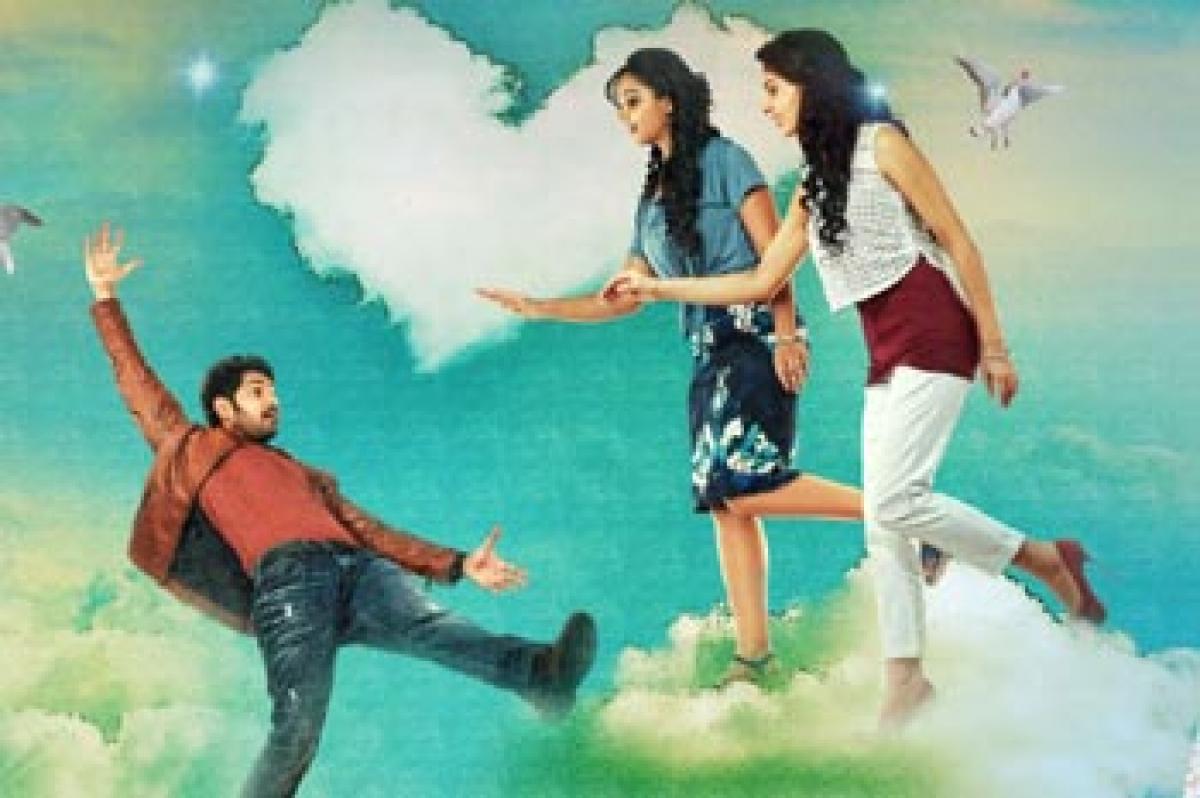 Highlights
Some things work. Some do not. Even this is a compliment in an industry that dishes out the most mediocre fare on a regular basis. This film is fresh...
Some things work. Some do not. Even this is a compliment in an industry that dishes out the most mediocre fare on a regular basis. This film is fresh in the sense that it is willing to deal with a love story beyond just the blossoming of romance, candle lights and chocolates.
This time the lady director (debutant Chunia) shows a fine sense of understanding of the media within the parameters of commercial cinema and this also works partly to the disadvantage of the end product.
Love can be platonic. Love can be often misunderstood by small gestures. Sometimes we walk into a relationship with a mindset and drift along the waves of conventional and social norms. Do we really find love? Do we resign to relationships at the cost of love? Or for that matter is love that primordial value (in our cinema at least it surely is.
As is with the present film too). Often the wall of misunderstandings leads to musical chairs with emotions. The love triangle is such a draped geometrical storyline in our cinema that you may well yawn when yet another is offered. Why even 'Silsila' was rejected– notwithstanding its high profile stars, its treatment and its amazing music.
Two friends Niharika (Nithya Shetty) and Swati (Sam) – both children of single parents dote on each other and are willing to give up anything for each other. Niharika is in love with neighbour Karthik (Karthik Raju) – the proverbial good for nothing who has the disapproving dad (Naresh) and the loving mom (Anita Chowdary).
While Niharika loves Karthik in the romantic sense of the emotion, he reciprocates platonically never mind the broad hints to the contrary. Swati is engaged to Rahul. Swati is also carrying a huge dislike towards her mom film star Tara (Raasi). However, Karthik steps in and clears the misunderstanding.
Before long the love triangle is out and Karthik is required to break the news to Niharika. Will she take it? Does Swati accept him? What is it with Rahul? Interesting questions. However, the debutant director somewhere looses the plot and plays safe. She treads the very familiar and predictable path and thereby robs the audience of a mature manner of handling human emotions.
The other aspect that goes wrong with the film is the performance of Sam. She fails to translate the requirements of the character that can get the guy in a near relationship willing to throw it all for the gal. Remember how Rekha the seductress par excellence was enough to seduce Amit out of the marriage in 'Silsila'! Remember the intense Smita doing it to Kulbhushan Kharbanda in 'Arth'.
She in contrast is bland to a fault and thus robs the narration of credibility. In contrast both Nithya Shetty and Karthik Raju give their sincere best to the script. They are called upon constantly to wade through familiar territory of the song and dance variety and live the stereotype.
They are honest to the script and deliver just that. 'Padesave' may not floor you but it offers something worth talking about. It could leave you with a few thoughts and ask you to define your terms.
Film Name : Padesave
Cast : Karthik Raju, Nithya Shetty and Sam
Direction : Chunia
Genre : Romance
Likes : Story idea
Dislikes : Treatment
Subscribed Failed...
Subscribed Successfully...