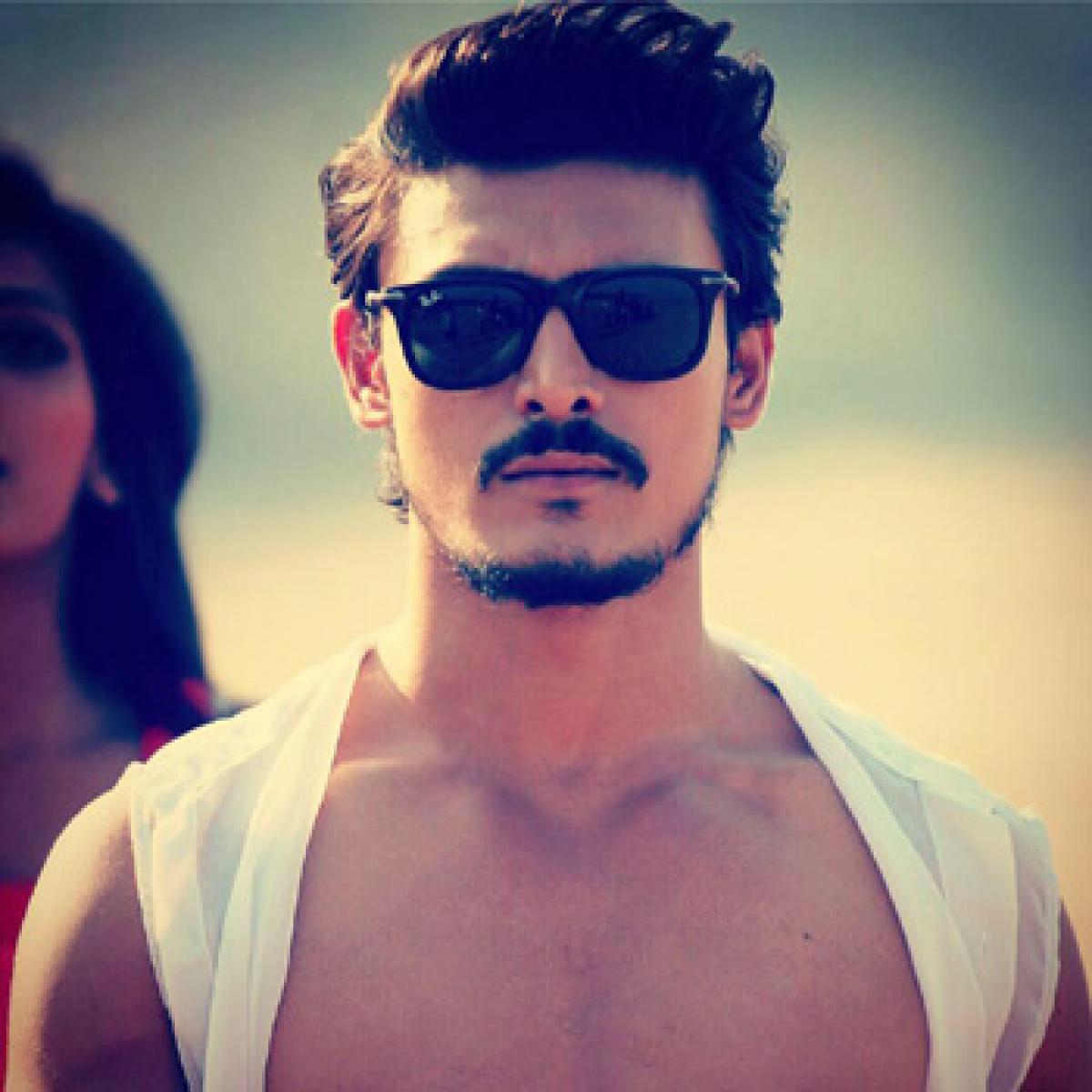 Highlights
Utkarsh Gupta who was last seen in MTVs 'Kaisi Yeh Yaariaan', is now showcasing his dancing moves in a different avataar as Michael in 'D4 Get UP and Dance'  
Utkarsh Gupta who was last seen in MTVs 'Kaisi Yeh Yaariaan', is now showcasing his dancing moves in a different avataar as Michael in 'D4 Get UP and Dance'
What is Utkarsh behind the camera?
Utkarsh is fun loving guy, who doesn't care what the world speaks about him. He does what he wants to do.
When passion for acting started?
I never had passion for acting. When I left my house my only dream is to buy a home for my mother.
You started your career as dancer and went on to become an actor. Why the transition?
Dance is my need. I had no interest in education. I completed my 12th and chose to dance. But, because I had a lot of financial problems, I became an instructor and then did lot of shows. When I left my home, my only dream was to buy a house for my mother. For some time I did shows in Dubai before coming back to Mumbai for the auditions of 'Kaise Yeh Yaariyan'. I was selected and, then 'Splitsvilla' and 'D4-get Up & Dance' happened.
Were you nervous when you faced the camera for the first time for 'Kaise Yeh Yaariyan'?
I was too nervous. Yaariyan team is full of lovable people. They been much supportive.
What appealed to you most in D4?
First, it is about 'Dance'. Then the love story of this show is very unique. Every character has its own aura, which will make people fall in love with the show.
Fans are very much impressed with your new look. Is it the script or your instincts?
Initially, when I heard about the character of Michael, a guy with a lot of attitude, our director Siddharth, made me a part of the workshop related to acting and theatre. He gave me freedom to imagine how Michael should be. I worked so hard that when I shoot now, I don't feel I'm Utkarsh.
What kind of work went into becoming 'Michael'?
I kept myself alone for 3 months. I used to wear a hoody for gym. I'm a lazy bug. But for the sake of Michael, I used to go to gym twice every day - morning and night. Even now, and even though I come back late night from shoot, I still go to the gym.
You played a musician in your debut show, and now as a dancer!
It is luck. Because, I can play guitar, I got a chance to play a musician in 'Kaise Yeh Yaariyan'. I know dance and that is why I gave audition for D4. As luck would have it, I was selected and since I knew to dance, I thought, I could manage. But, it is not so easy. Here, you really need to work hard and harder.
Is the new show a follow-up of D3?
Not at all. Though, everyone is thinking that it may be a sequel, D4 is completely different. It is dance show like D3. But it has its own shades and love aura.