It's a pat for the entire Kanche team: Krish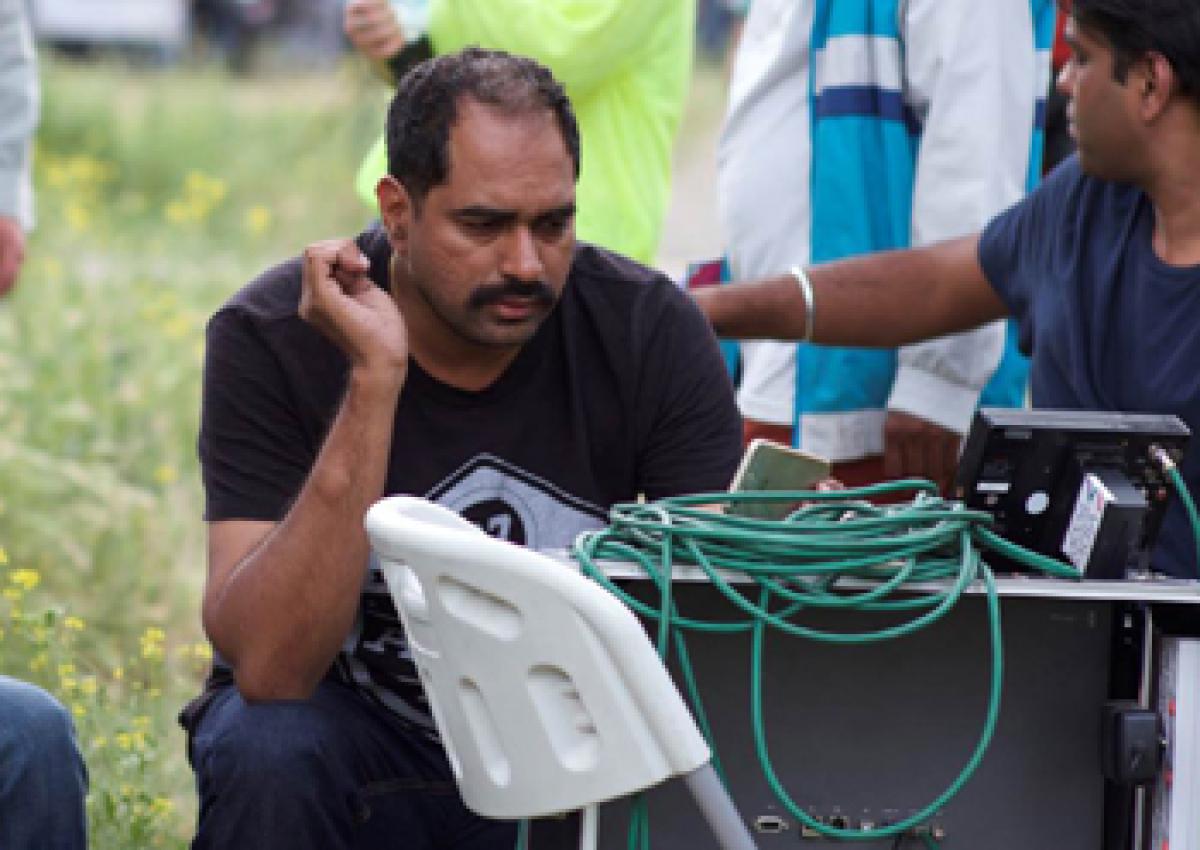 Highlights
Director Krish is ecstatic. No second guesses there. His recent venture 'Kanche' has been honoured with the Best Telugu Film award in the 63rd...
Director Krish is ecstatic. No second guesses there. His recent venture 'Kanche' has been honoured with the Best Telugu Film award in the 63rd National Film Awards that were declared in New Delhi on Monday. Speaking to CityTab, Krish was humility personified, "It feels nice. The award is a pat for the manner the story was narrated. I dedicate the award to the entire team."
Set against the backdrop of the World War II, the period drama, which released last October, opened to favourable reviews. On whether the award compensates the film's moderate success at the box-office, he said, "We made money through the film. It was shot within the budget. It was a commercial success.
"The award is significant because 70 per cent of Indians weren't aware of what happened to Indian soldiers during World War II." Will the recognition push him to experiment more not that he has experimented enough? "I won't use the word experiment. I've been specialising in untold stories. The appreciation is an encouragement to continue with the genre that I believe in."
Krish is also happy that 'Baahubali' was named the Best Feature Film. The showpiece's producers Shobu Yarlagadda and Prasad Devineni kicked off their careers by pooling in resources for Krish's 'Vedam'. "I'm happy that their first film was with me," he chuckled. "I'm a good friend of Rajamouli and I'm happy for him."
Does he think Telugu cinema is finally getting attention at the National level? "We are on track as far as content-driven cinema is concerned. Look at the way 'Oopiri' has been made and the reactions it has been receiving," said Krish who is set to helm Nandamuri Balakrishna's 100th project up next.
National recognition is always good: Varun
Actor Varun Tej, who played captain Dhupati Hari Babu, who fights against Axis in 'Kanche', is on cloud nine, so to say. "I'm extremely happy. It's a rare honour and I'm jumping with joy. I had a word with Krish and he is happy about it.
The award is for the whole team to treasure and especially Krish since 'Kanche' is his baby," said Varun speaking to Talkies from Bangalore, where his cousin sister Srija is getting married. As an actor, Varun said he couldn't have asked for more.
"I'm happy because your film and your work are being spoken about in the national capital. The award also reinforced the fact that good cinema always gets its due share of recognition."
For someone who comes from mega family and who treaded a different path when it comes to choosing his first two films ('Kanche' being his second film), Varun said the recognition helps him to experiment more. "It drives me to be a part of content-driven cinema."
The lanky actor said that he was expecting a National Award for 'Baahubali'. "The film has put Telugu cinema on the global map. I'm extremely happy to share the stage with team 'Baahubali'. My hearty wishes to good friends Prabhas and Rana. I also congratulate Rajamouli garu."
Subscribed Failed...
Subscribed Successfully...