Nailing the culprits with a dash of fashion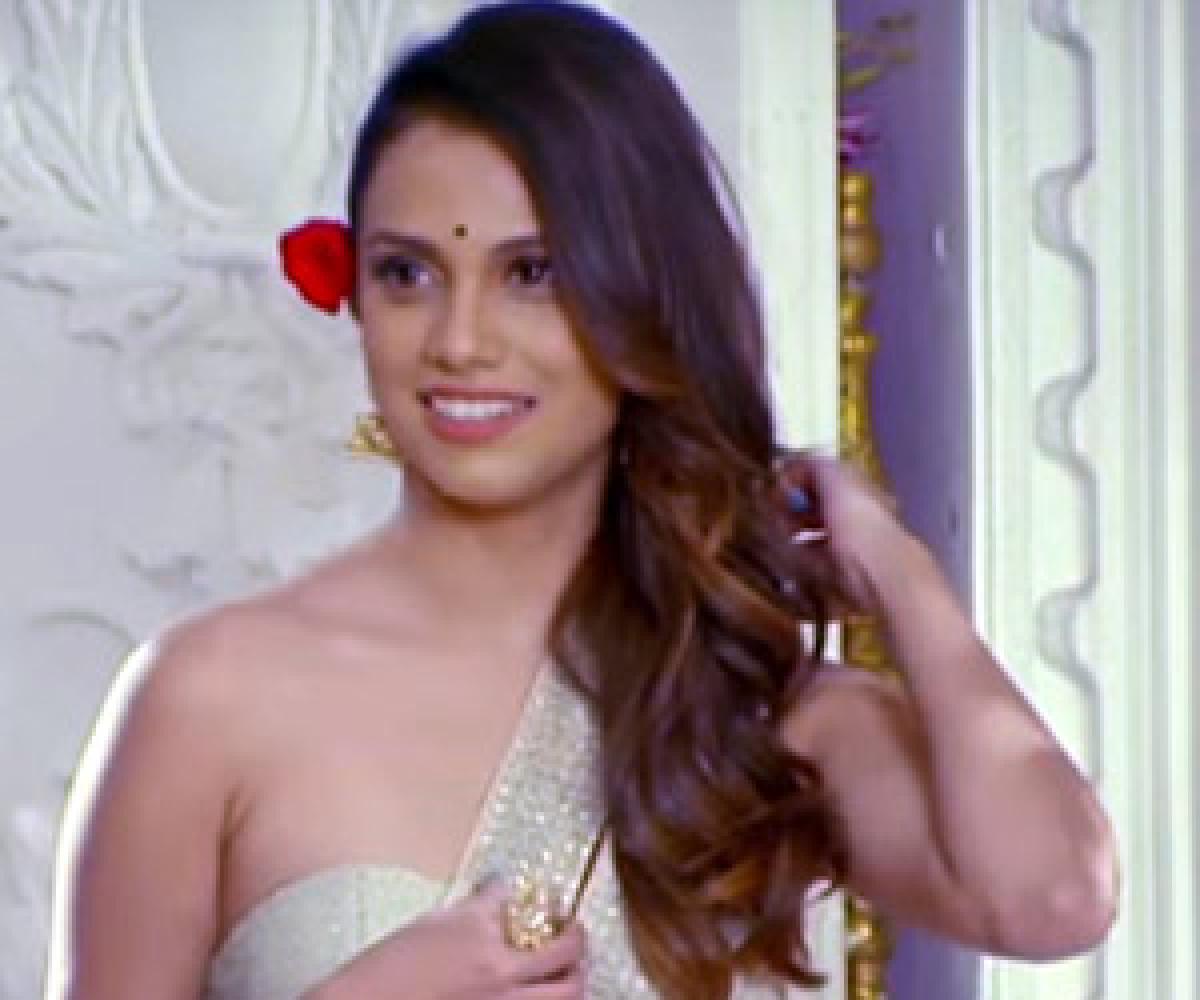 Highlights
Here is some great news for Indian audience that thrives on watching web series. They are on the rise and how! What's more! There is an element of freshness even on the completion.
Here is some great news for Indian audience that thrives on watching web series. They are on the rise and how! What's more! There is an element of freshness even on the completion. Take for instance, the critically acclaimed 'Alisha The Fashion Detective' on Culture Machine's Blush You Tube channel, which remains vivid in one's memory and can be revisited on the internet.
A crime-thriller featuring India's first female detective on the web, 'Alisha' is clever, sassy and gives a damn to people's opinion about her. Although, inspired by desi detective Byomkesh Bakshi and Agatha Christie she is one-of-a-kind as she investigates into crimes happening in the world fashion.
We caught up with Lianne Texeria, who both created as well as played Alisha on the show, and director Akanksha Seda, who (in her words) tells us "what happens when the most badass bunch of women get together to run a YT channel".
Excerpts from the interviews
"Unapologetically and undeniably you" is the first statement for Blush. It's interesting how Alisha fits into it effortlessly with her sassy style. Tell us about how her story began.
Yes, it does fit perfectly with Blush's ideals. Alisha is my first project as a writer so it's quite personal. I wrote a few rough drafts and one day I happened to show it to Culture Machine's business head and it simply took off from there.
Fashion blogging aside, how similar are you two?
She is an extension of me. Alisha is a Bombay Goan like me. Her relationships with family and friends reflect on my upbringing. I absolutely love suspense novels and have been brought up reading Agatha Christie and Sherlock's shorts.
The final episode is significant especially from a writer's point of view. You display your primary role as a writer in it by bringing out a war of two Alishas. Would you agree?
Yes, it was one of my favourite episodes as well because the challenge was that I had to enact what I wrote. Like most mystery genres there had to be an uncomfortable, disturbing mind game. I felt the darkness of 'Fashion Moriarty' had to be underplayed to give the desired impact.
What kind of Bollywood roles would you want to work on?
I would be open to playing strong characters with new age stories. The Indian industry is constantly evolving with new artistes taking risks and I would love to be a part of this change.
Web series gives more freedom to an artiste in terms of creative and content. Would you agree that you may not get the same in TV and in Bollywood?
Actually this depends on the producers and creative heads. TV and Bollywood have censorships and certain audience strategies as well so it could get a little tricky. Web content reaches out to a larger group internationally too so it's a great platform for new artistes.
We know that you're working on a book about Alisha. How is the novel coming?
It's a very exciting medium unlike writing screenplays because you get to pour your heart out and create these characters. I'm currently writing the first draft.
Your direction was extremely impressive especially in the 'One night in Goa' episode. It takes one back to Peter Jackson's horror stints. Tell us about directing it.
My idea of an entertaining Friday night is watching Emily Rose getting exorcised! I am the person who would watch all the DVD special features at the end of the Blair Witch Project and hungrily consume the 'making of'. So, there was always this morbid, hidden desire to direct horror one day. So naturally, I went into that episode with an over-twisted imagination. But, what was remarkable about that two-day shoot in Vashi was the location. It was a genuinely dilapidated, 100-year-old home untouched with traces of human presence.
After coming out of that shoot, I have come to realise that scaring someone is a mix of two things: one, timing. And two, sound. A clever usage of both and you've got yourself a gooseflesh park! Creative Minds does a lot of progressive content. Let's talk about the kiss in Alisha. Prime time television shows including Bigg Boss and couples' related shows like Nach Baliye censor kisses. Tell us about the experience of directing that beautifully intimate moment.
First of all, there was nothing 'beautifully intimate' between Lianne (Alisha) and Pranay (Nishant). They are great buddies and were giggling away like a bunch of doped out teenagers, during take, much to my crew's consternation. And no matter how 'progressive' it may finally appear to be, the truth of it is, everybody gets conscious. So, it is one of my favourite scenes till date, because what the audience doesn't see is what happened after I screamed cut - a hysterical fit of laughter from everyone. But thankfully, I was blessed with evolved actors through the course of the series who are true to their craft. Even if the director demands "…and use your tongue".
You have worked with Fox Life, Times, NGC and other television channels. Coming to the technical aspects on filming a web series, how was it different from your work in television?
Digital is another animal altogether and the viewing habits here are unpredictable. There is no formula yet to success. In TV, I was working with a strict set of rules and guidelines and most importantly with a duration limit. So, while that helps you tighten your skill and learn the hygiene rules of audio-visual communication, this web series has helped me break them altogether. I had never dabbled in fiction before. So, I was like a spoilt brat, high on sugar, with a bursting bladder, inside a candy supermarket, with a hundred thousand rupees as pocket money. Yeah!
What are your thoughts on women directors and the way the industry treats them?
There is nothing wrong with the way the industry treats women directors. The only thing to get over is the initial surprise or awkwardness expressed sometimes by crew members or clients. And it's only as big as you make it in your head really. Sport some wit and humour to fly past that, then there's no difference between a man or a woman screaming 'action', not just for me, but for anyone involved. It's been a year for Blush. The niche content on the channel is very impressive: be it the audio book, or Blush verdicts or the #UnBlushed series.
What is in line for viewers next?
We're launching 'fitness' in a big way with a philosophy that it doesn't take treadmills and dieting to stay healthy. Actor Sonali Sehgal is the face of this brand new attitude. Humor too will see a rise, in different expressions. Lifestyle and fashion will continue to grow with celebrity associations like Diandra Soares.
Unblushed is our true labour of love and we are only going to push the envelope there with more powerful stories. Fiction series too continue with two already in the pre-production pipeline and even more are in ideation stage. So yeah, I have gladly given up on my sleep time this financial year.