Sending chills down the spine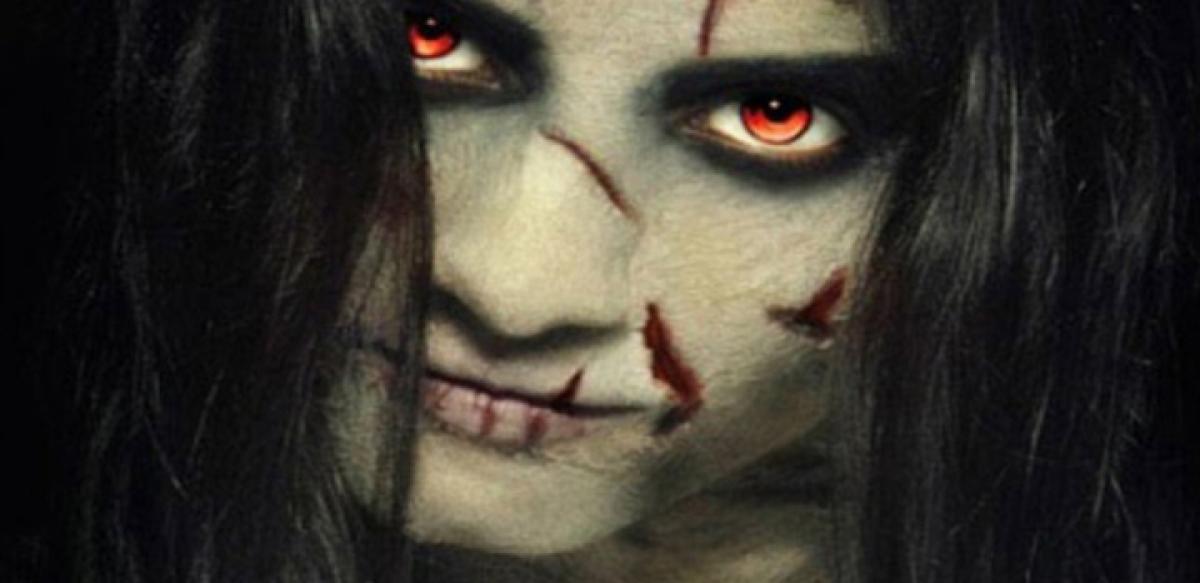 Highlights
It was March 2002, when Vishesh Films unleashed a movie on us. The story of a couple having a troubled marriage and if that was not enough another woman comes back from the dead to reclaim the husband. The move was, of course, not original it drew heavily from 'Jagged Edge' and 'Something Lies Beneath'. The Bhatts for the next decade invested majorly, in low budget, rich music, few hot scenes, kin
Is Vikram Bhatt one of our biggest underrated filmmakers of horror?
It was March 2002, when Vishesh Films unleashed a movie on us. The story of a couple having a troubled marriage and if that was not enough another woman comes back from the dead to reclaim the husband. The move was, of course, not original it drew heavily from 'Jagged Edge' and 'Something Lies Beneath'. The Bhatts for the next decade invested majorly, in low budget, rich music, few hot scenes, kind of cinema and have since laughed the way to the bank.
But 'Raaz' did something else too. It gave Indian cinema its biggest underrated horror story teller – Vikram Bhatt. Vikram however, did not reinvent himself as a horror filmmaker immediately after 'Raaz'. He directed a few duds with Hrithik and Amitabh and then when people had written his career obituary the man came back with '1920'.
'1920' was pure spectacle of horror. Vikram Bhatt chose a Scotland palace as haveli of Palanpur and took a new girl Adah Sharma as the woman whom a vengeful spirit seeks. The critics could not stop making fun of Vikram Bhatt showing a European mansion as a "gaon ki haveli" but the man on the street loved the movie. If you have not watched film till now then I challenge you to get a DVD of '1920' and watch it alone. Trust me the big dark haveli and the incidents inside it will spook you to your last bone. The horror film was one of the biggest winners of 2008.
Vikram Bhatt found his calling in horror and came back with '1920 - Evil Returns' in 2012. While the purists refused to acknowledge the franchise, the audience returned to the theatre again and for those of you interested in trivia – this movie became the biggest solo hero hit for Aftab Shivdasani.
Vikram Bhatt's success did not end here. He also directed 'Haunted', a 3D horror movie, which for all its ridicule again had an interesting plot idea and with a star cast that had nonexistent pull at the BO, and we got India's biggest horror hit. Yes, it is India's biggest horror hits till now.
The biggest chiller, in my book from team Vikram Bhatt came in the form of this 90-minute classic called 'Horror Story'. The film is about some over confident youngsters, who decide to chill out at a haunted hotel and get trapped by a menacing vengeful spirit. Trust me if you were to see this one on large screen, it will take you sometime to sleep peacefully in a hotel room.
So here is the question – why is Vikram Bhatt still ignored or laughed at when his consistency in delivering horror hits is even better than RGV the other and fairly put bigger master of this genre? My answer to this question is probably Vikram Bhatt does not play the media card properly and media does have this habit of forever branding some filmmakers as down market. They are totally ignoring the fact that such directors pull some crowd to multiplexes.
Today when I saw that Vikram Bhatt is coming back again with '1920 London' I am surely exited. We horror buffs have very little to expect from Bollywood. Thank you, God, for Vikram Bhatt and his fixation for the genre. Go for it boy chill those spines again.