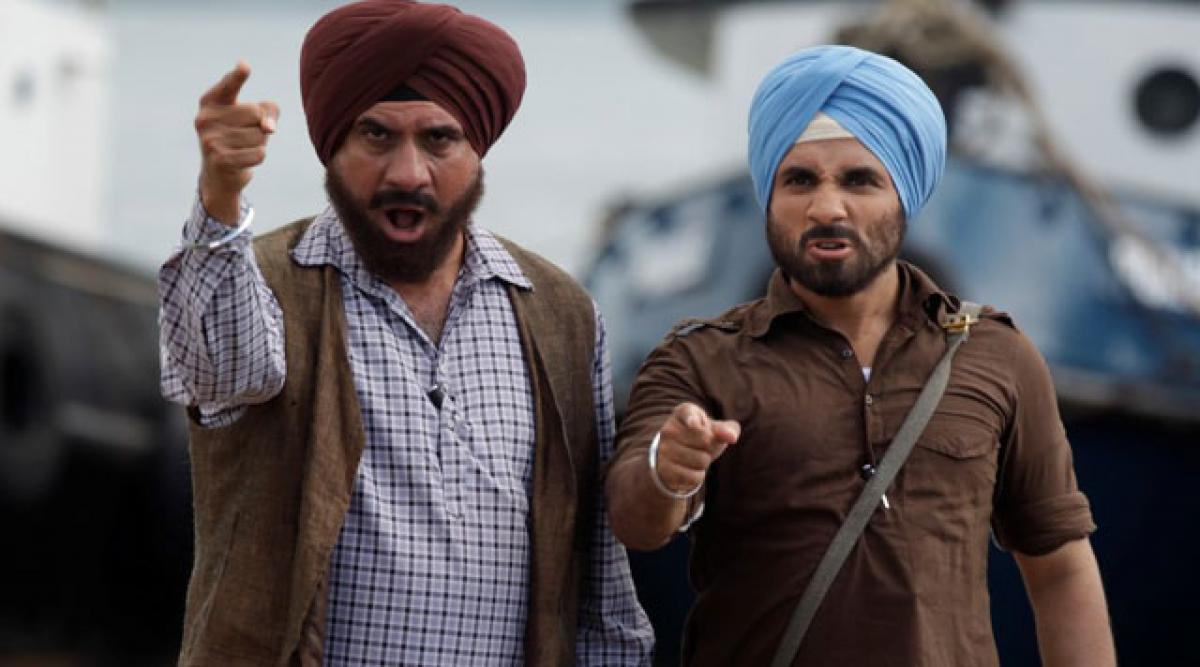 Highlights
Santa Banta Pvt Ltd, Full Movie Review
Santa-Banta, our very own Indian comedy duo, is a brand by themselves. Humour in their banter surfaces through their stupidity, rather than intelligence. Unfortunately, director Akashdeep Sabir takes their stupidity so literally that he lands up making a dud.
With crudely gummed up gags, 'Santa Banta Pvt Ltd' chronicles the story of two good-for-nothing best friends Santeshwar Singh aka Santa (Boman Irani) and Banteshwar Singh aka Banta (Vir Das).
When Shankar (Ayyub Khan) the High Commissioner of Fiji is kidnapped, RAW, the Intelligence Agency of India, gets into a tizzy. The management in Delhi tries to locate their secret agents who also go by the pseudonym "Santa Banta".
Now in a desperate situation Agent Arvind (Vijay Raaz), who happens to meet Santeshwar and Banteshwar, decides to present them as the real secret agents and sends them to Fiji for the rescue operation.
With a convoluted plot that is neither exciting nor convincing, the narration trudges along an idiotic route that crosses paths with Shankar's wife Kareena Roy (Neha Dhupia) and Shankar's best friend Sonu Sultan (Ram Kapoor) along with Fiji's RAW agents Cutie (Lisa Haydon) and Akbar Illahabaadi (Sanjay Mishra). They are also chased by Nepal No.
On the performance front, every actor especially Boman Irani and Vir Das seem to be in their own space, perfunctorily prancing around in a buffoonish manner and the rest of the cast are equally an eyesore.
The music and songs like, Machli jal ki rani hai, Lo aa gaye Santa Banta, Hit kardi and Ishq karle anytime, are a bane in the narration. With dim-witted lyrics and loud music, they are an assault to the senses.
The writing by Asad Ajmeri and Pawan Soni is sloppy with utterly inferior jokes that neither elicit a grin nor a chuckle.
Sabir's treatment too is frivolous and chaotic. The film is expectedly a frothy entertainer which, does not delve deep into the plot's premise, direction or characterisation.
'Santa Banta Pvt Ltd' is packaged in a shoddy manner with poorly done animation sequences and badly handled scenes. The humour is forced and the film leaves you pining for substance that could strike an emotion chord.
Overall, 'Santa Banta Pvt Ltd' is totally an avoidable film.