Twitter Review: Prabhas-Rajamouli's Baahubali 2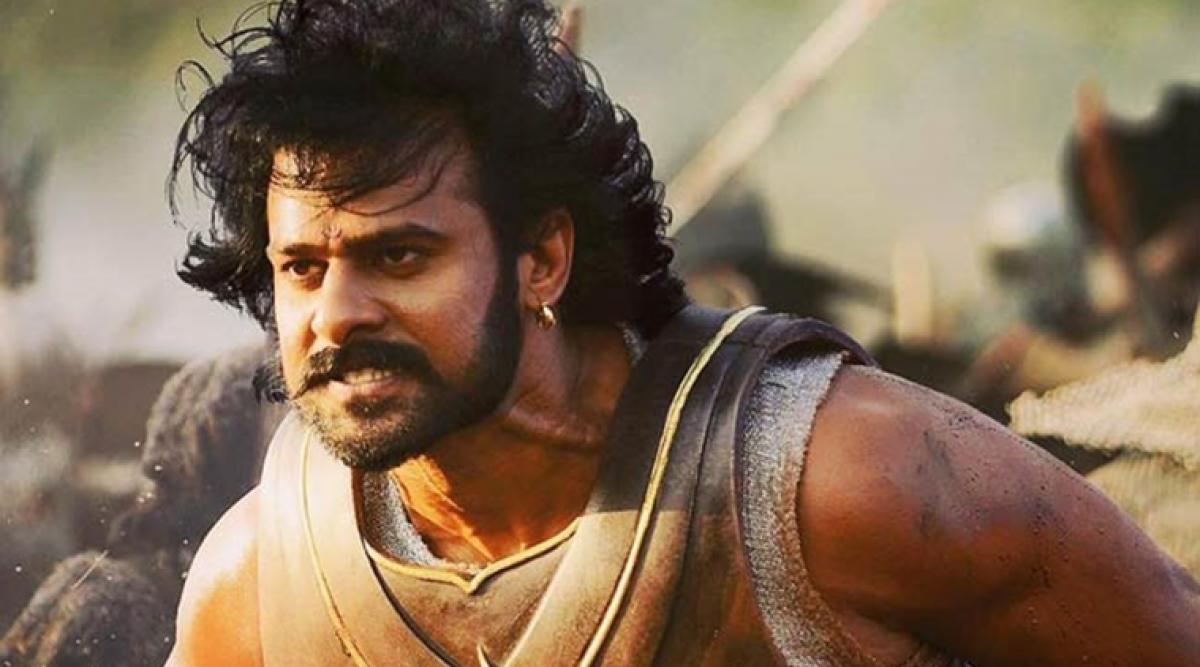 Highlights
Sources informed that climax scene is a major highlight in the movie and Anushka looks like the same queen in the movie it seems
Prabhas and Rajamouli's most awaited film has released today in theaters and it is receiving a mixed response from the audience. Many film goers have shared their verdict on twitter that Baahubali-The Conclusion is far much better than Baaubali-The Beginning.
Finally, the makers of the movie have answered a billion dollar question 'Why Kattappa Killed Baahubali'?. Sources informed that climax scene is a major highlight and Anushka looks like the same queen in the movie it seems.
Apart from Prabhas and Anushka, there are other actors who will be seen in lead roles they are like Tamannaah, Rana along with Ramya Krishna, Sathya Raj Nassar in pivotal roles. Watch the space for more updates.
Check out the twitter review of Baahubali-The Conclusion
#Bahubali2 Hit The Bull's-eye,1st Half - #ExtraOrdinary 2nd Half - #Good Result - #Blockbuster Rating - (3.5/5)

— Shruthi HDL (@Baskar_09) April 28, 2017
Goosebumps First Half! 😉
Thrilling and Great Picturesque!! 😘#Bahubali2 is High!!😍

— Srk Aravind (@srkaravind) April 28, 2017
Intervel scene of #Bahubali2 might be the most Powerful and Earth shattering in Indian Cinema so far. Hatsoff @ssrajamouli

— SADDY (@king_sadashiva) April 28, 2017
what a movie sir. still I am in #Bahubali2 jai mahishmathi. I cont believe how you people have that ideas. fights Mataram kummi padaysadu

— N B V (@nbharadvaj0077) April 28, 2017
If bahubali 1 has 3,4 goosebumps scenes
Bahubali 2 has loads of them. Far far far better than Part 1 #Bahubali2

— SADDY (@king_sadashiva) April 28, 2017
Truley u are a queen #AnushkaShetty #Bahubali2

— Aadit Ramachandran (@iamaaditr) April 28, 2017
#prabhas #Bahubali2 The movie s just made for Prabhas.. what a performance.. and the BGM.. So obsessed with the movie!!

— farheen (@fari2105) April 27, 2017
Just finished watching #Bahubali2 Best movie i have ever seen interms of screenplay graphics twists.. Just dont miss it!! 5/5

— farheen (@fari2105) April 27, 2017
#Bahubali2 belongs 2 #Prabhas. He is mindblwng, terrific. #Ramya & #AnushkaShetty r top class too. Scenes btwn thm r fantastic @ssrajamouli

— Siddharth Jain (@sidjain_1980) April 27, 2017
Gr8 to see #Bahubali2 hindi destroy adv. booking records without Holidays/Festivals..shows how untapped our box-office remains @ssrajamouli

— Vishek Chauhan (@VishekC) April 27, 2017
Wow is not a word to describe #Bahubali2 salute to @ssrajamouli sir and what a performance by #prabhas , proved why he is rebal star 👌👌👌

— Pavan (@pav33888) April 27, 2017
" Without Prabhas There Is No Bahubali "
And This Is The Line Which Every single Hater of Prabhas Will Accept #Bahubali2

— Cena 🇮🇳 (@taNTRum_guy) April 27, 2017
Goosebumps Goosebumps filled all over, so far 2nd half ✌️👌👌👌👏👏 #Bahubali2 #BahubaliTheConclusion. @ssrajamouli 👏👌🙏🙏🙏🙏

— Chinnu (@nameissujith) April 27, 2017
Adiripoindi baboiiiii #Bahubali2 .....adbutham....hatts off @ssrajamouli sir

— Maruthi Dasari (@DirectorMaruthi) April 27, 2017