Raj Tarun's Lover Movie Review & Rating {2.25/5}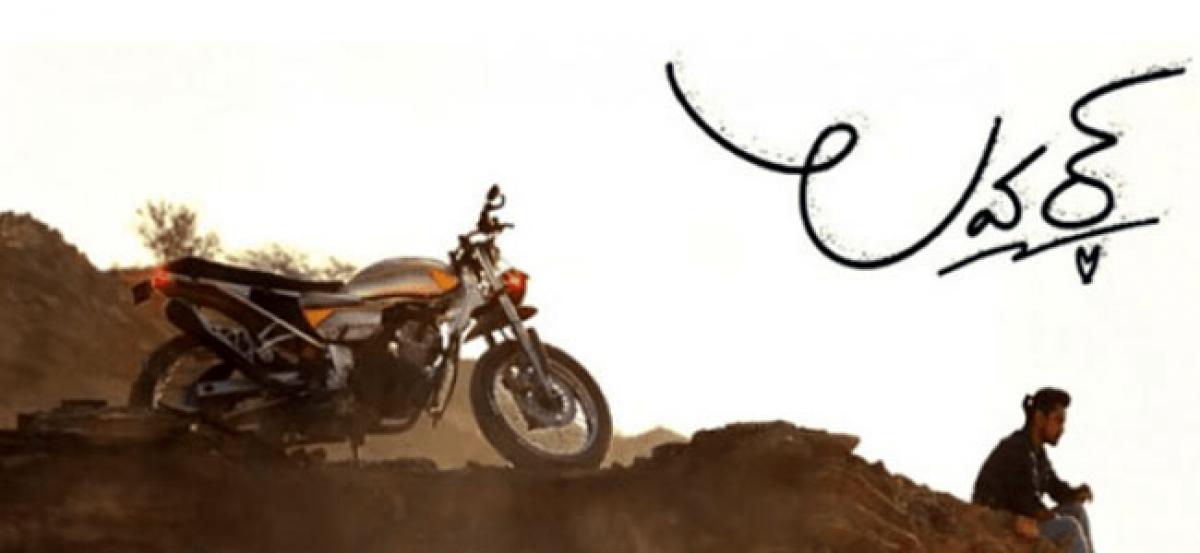 Highlights
Lover Movie Review and Rating Lover is a new film that is releasing in the theatres today Young hero Raj Tarun and Riddhi Kumar played the lead roles in the movie Anish Krishna is the director who earlier made the film called Ala Ela Sameer Reddy is the cinematographer Sri Venkateswara creations are the producers of this romantic entertainer
Rating: 2.25/5
Title: Lover
Language: Telugu
Cast: Raj Tarun,Riddhi Kumar
Release Date: 20 July 2018
Director: Anish Krishna
Producer: Harshith Reddy
Music: Ankit Tiwari
Cinematography: Sameer Reddy
Editor: Prawin Pudi
Lover is a new film that is releasing in the theatres today. Young hero Raj Tarun and Riddhi Kumar played the lead roles in the movie. Anish Krishna is the director who earlier made the film called Ala Ela. Sameer Reddy is the cinematographer. Sri Venkateswara creations are the producers of this romantic entertainer.
Harshith Reddy is the producer, and Dil Raju is backing the project. Ankit Tiwari, Arko, Rishi Rich, Ajay Vas, Sai Karthik and Tanishkbagchi have scored the music for the movie. The top class technicians have worked on the movie, and the theatrical trailer already raised the curiosity on the film. Check out the review of the film here.
Story:
Charitha (Riddhi) is a nurse who works in a hospital. She finds it hard to save a girl from hospital management who wants to use her illegally for someone's treatment. This lands her in a lot of problems. Raj ( Raj Tarun) is her boyfriend with whom she gets engaged. At that point, how did Raj save his girl from the goons forms the film's story.
Performances:
Raj Tarun and Riddhi Kumar paired up together for the first time in the film. Both of them have played their parts well and impressed everyone big time. The chemistry between them worked out well.
Riddhi Kumar could have been styled well in the film as she is not entirely suitable for the role. Ajay, Subbaraju, Sachin Khedkar, Rajeev Kanakala and others have played crucial roles in the movie, and they have supported the lead cast well. All of them did justice for the characters they were given. The other cast also made their presence felt.
Technicalities:
The writing is okay. The story is simple and routine. The director has maintained proper commercial values in the movie. Sameer Reddy's camera work is the principal asset in the film. Praveen Pudi's editing is sharp and neat.
The music scored by everyone is good, and they have generated a decent audio album. The background score of the film has elevated the movie properly. The production values maintained by Harshith Reddy are grand.
Verdict:
The movie Lover is one of the movies that released today in the theatres. The movie treats the audiences with an impressive romantic plot but it fails in entertaining them thoroughly. The main problem of the movie is the story which does not excite at any point.
The screenplay of the film is also boring and will literally test the patience of the viewers. The movie could have been much better in terms of story telling and creating a conflict but some unnecessary elements and characters ruined the film's flow. On the whole, the film has nothing new and it is yet another regular love drama that will test the patience.
ALSO READ: 'Lover' Twitter review
Disclaimer : This Review is An Opinion of One Person. Please Do Not Judge The Movie Based On This Review. Watch Movie in Theatre