Bigg Boss Telugu Season 2: Episode 52 Highlights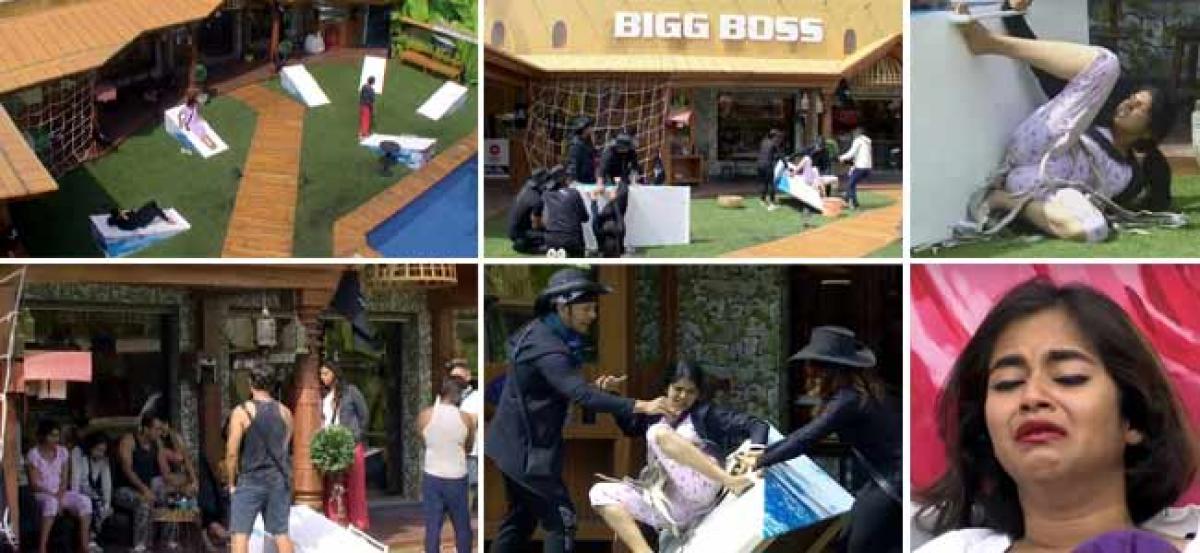 Highlights
In the 52nd episode of the Bigg Boss TV show, everyone woke up to a big surprise By the time everyone woke up, Bigg Boss had left a note regarding the current days task The task is between Pirates and Survivals
In the 52nd episode of the Bigg Boss TV show, everyone woke up to a big surprise. By the time everyone woke up, Bigg Boss had left a note regarding the current day's task. The task is between Pirates and Survivals.
Bigg Boss divided the housemates into two groups namely pirates and survivals. In the first phase of the task, Babu Gogineni, Tanish, Ganesh, Nandini, Amit and Kaushal will be seen as the pirates, and the rest of the housemates are survivals. The survivals have to fix themselves to a plank, and they should not move from there. All the pirates will try their best to move the others from the plank. If the survivals come down of the plank, they are considered to be out. During the second phase of the task, the roles will be reversed.
During the first phase of the task, all the pirates tried their best to move the survivals. Deepthi Nallamothu got hurt during the task, and Nandini argued with Kaushal over the same as both tried to disturb Deepthi. Later, Bigg Boss called Tanish into the confession room to clarify that the pirates cannot flip the planks to bring the survivals to the ground. Hence, the game started again.
Pooja is the only housemate who did her best. She resisted back for a long time and gave a tough fight for the pirates. After the task, Deepthi Sunaina tried sleeping, and she suddenly wept claiming that she got a bad dream.
After the completion of the first phase of the task, Bigg Boss played a showreel of all the pictures that were taken in the previous episode where the housemates have recreated their childhood looks. Tanish's picture was awarded the best picture, and Bigg Boss sent a cake with Tanish's picture printed on it.
After dinner, both the teams started making plans for the next day's task. Pirates team and survivals team got themselves busy in hiding things to be successful in the game. Later midnight, Kaushal woke up and pushed the plank into swimming pool when all are sleeping.
The second phase of the task will be continuing in the next episode.
Subscribed Failed...
Subscribed Successfully...