Bigg Boss Telugu Season 2: Episode 53 Highlights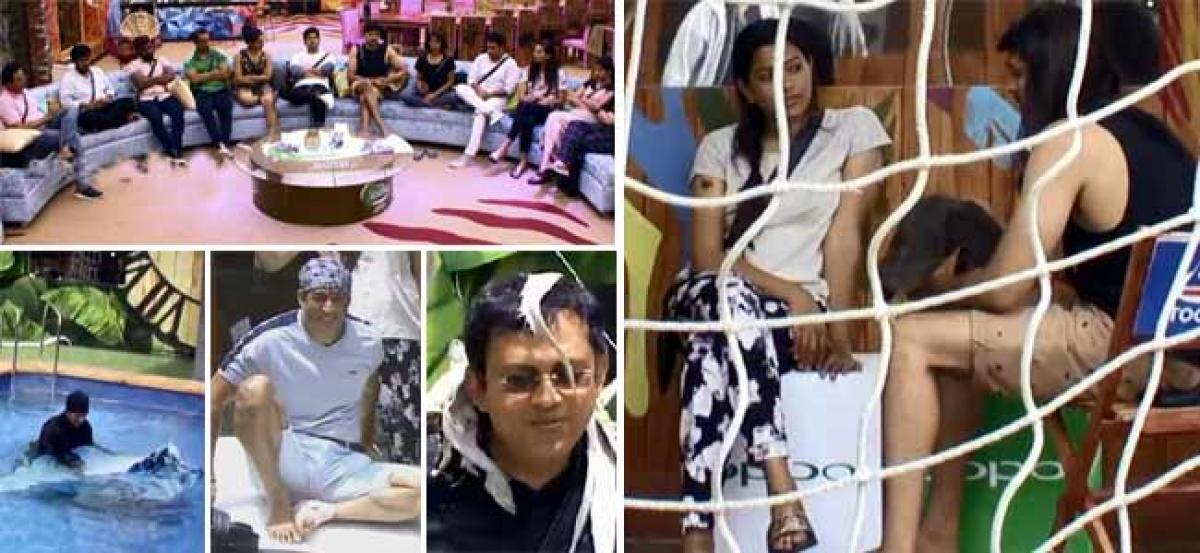 Highlights
In todays episode, the second phase of the task started The roles of the pirates and the survivors were reversed Todays pirates team won the task as the survivals could not stay on the planks for a long time
In today's episode, the second phase of the task started. The roles of the pirates and the survivors were reversed. Today's pirates team won the task as the survivals could not stay on the planks for a long time. In between, Kaushal has tried something creative by getting into the swimming pool with his plank but then he was also moved from the plank.
Bigg Boss asked the housemates to reveal the names of two housemates who have played the game well. The housemates have suggested the names of Pooja and Roll Rida. Bigg Boss has nominated both of them directly into the captaincy task. When he asked for the worst contestants in the task, everyone has given the names of Geetha Madhuri, Ganesh and Samrat Reddy.
Bigg Boss has given an opportunity for these three people to get into the captaincy task. He made Roll Rida Chota Boss and Pooja as an accountant. Both of them have given tasks for the three performers and in the end, Samrat was declared as the winner. Samrat was given a chance to fight for captaincy along with Pooja and Roll Rida.
Kaushal, on the other hand, claimed that he played the game well and he could be one of the best performers in the task.
Geetha Madhuri and Ganesh were sent to the jail. Kaushal has used his jail card for Ganesh and brought him out from the jail. At the end of the episode, Bigg Boss showed that Nutan Naidu will be making his entry into the house in the upcoming episode.
Subscribed Failed...
Subscribed Successfully...