Bigg Boss Telugu Season 2: August 26 Episode Highlights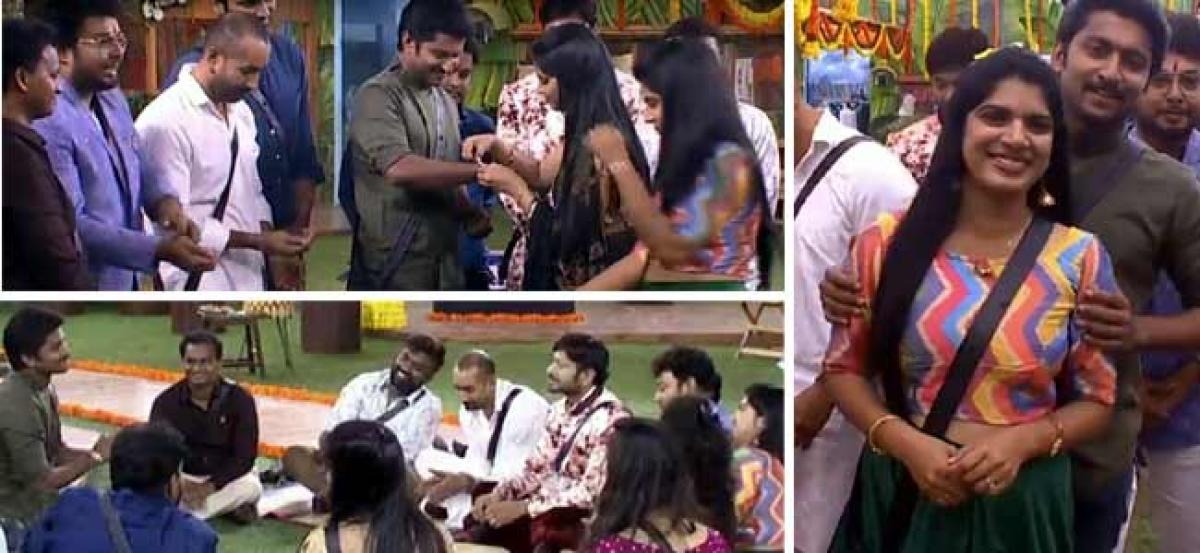 Highlights
The Sunday episode in Bigg Boss house revealed the Rakhi celebrations of the housemates Natural Star Nani entered the house and celebrated Rakhi festival in the house Nani requested Bigg Boss along with the other housemates to grant the captaincy again to Deepthi Nallamothu
The Sunday episode in Bigg Boss house revealed the Rakhi celebrations of the housemates. Natural Star Nani entered the house and celebrated Rakhi festival in the house. Nani requested Bigg Boss along with the other housemates to grant the captaincy again to Deepthi Nallamothu. Bigg Boss agreed to the same. Later, Nani gave the gifts to the housemates which were sent from their homes. Nani also read the letters that the family members wrote to them.
Nani also revealed about Kerala floods. Nani informed that Samrat's family members donated one lakh rupees to Kerala flood activities that Samrat won recently in a task. Nani also ate in the house along with the housemates. Later, Nani watched the memes on social media about different contestants in the house.
ALSO READ: Bigg Boss Telugu Season 2: August 27th Episode Highlights
In the end, the elimination procedure stated. Kaushal was the first person to be announced safe. Later, Tanish and Deepthi Nallamothu names were announced. Pooja Ramachandran was asked to pack her bags. Pooja's journey video was viewed by everyone from the house.
In the end, Pooja dropped Bigg Bomb on Geetha Madhuri. Geetha has to sleep in the jail for the entire week during the nights.
ALSO READ: Bigg Boss Telugu Season 2: August 25th Episode Highlights